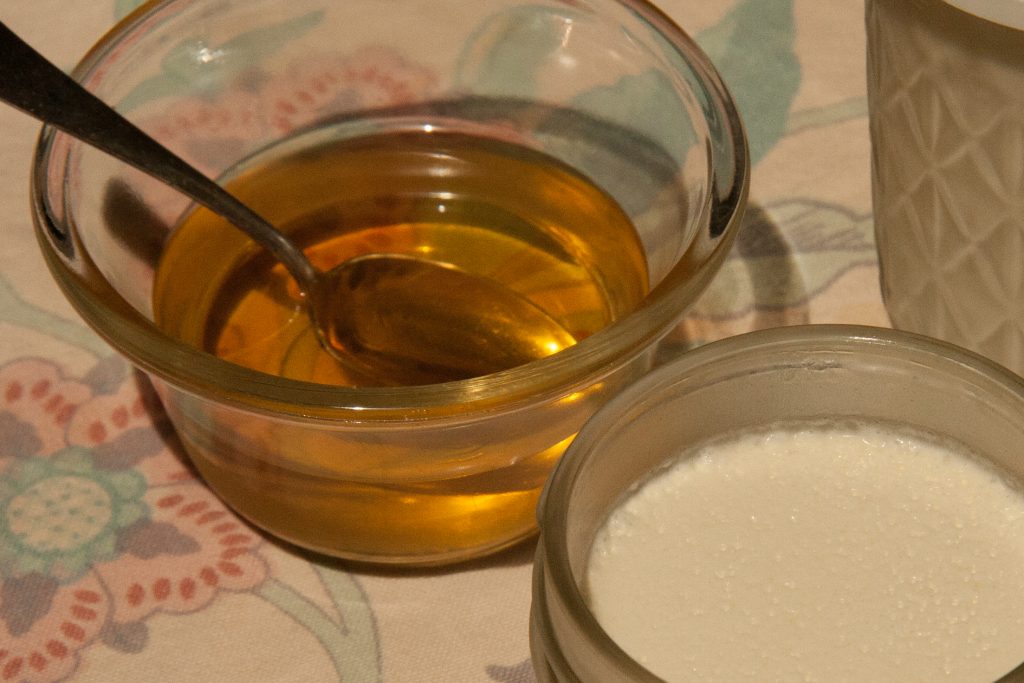 Only a deeply fragrant rose is worth using in syrup. The blandly sweet is of no interest to me. But the strongly spicy flower petals of Rosa multiflora make a lovely, tea-colored syrup, suitable for using in cocktails, as a base for sorbet or ice cream, or to lightly drizzle over a jiggly panna cotta (especially if said panna cotta is made with rose petal infused cream).
You can use this recipe with any strongly scented rose petal, or any strongly scented edible flower, for that matter. Just be sure your flowers haven't been sprayed with anything noxious, and that they're not growing in a polluted area (near a busy highway or in your dog's favorite tree pit). And while I usually wash everything I forage, I usually DON'T wash flowers. It's often the nectar or pollen that gives the bloom its scent and flavor, and rinsing the petals will take that away. So give them a good shake, pick out all the bugs, and get started.
What You'll Need to Make Rose Petal Syrup
1 cup of fragrant, multiflora rose petals, separated from their calyces
1 cup of white sugar
1 cup of water
What You'll Do to Make Rose Petal Syrup
In a bowl, combine the sugar and rose petals and mix them together well. Cover the bowl with plastic wrap or a lid, and let it sit overnight.
Move the sugar and rose petals to a saucepan and add the water. Over medium heat, whisk to dissolve the sugar. Rub the liquid between your fingers, and when you can't feel the grain of the sugar any more, remove the saucepan from the heat. Cover and let it sit overnight.
Strain off the flower petals, pressing them to remove as much liquid as possible. Throw away the petals and transfer the syrup to a jar with a tight fitting lid. But before you put that lid on, take a whiff. The syrup will be spicy, with notes of tea and clove.