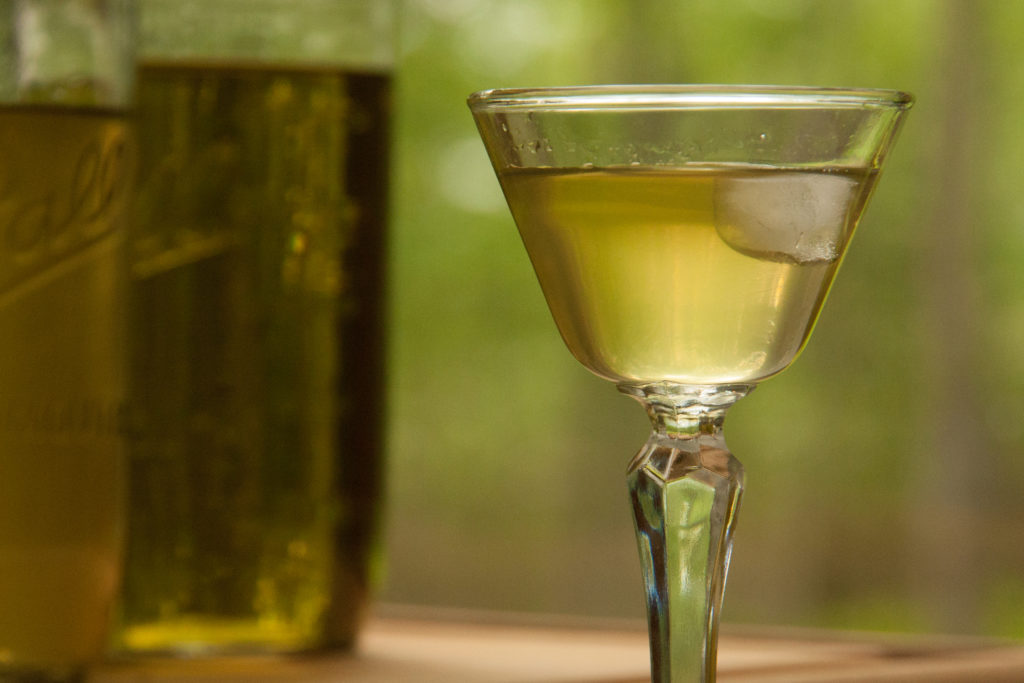 What can I say about this silky, golden liqueur? That it tastes like summer? That it's easily made from a common weed that grows from the Arctic Circle to Baja California? That mixed with prossecco it's the perfect summer aperitif, and poured straight over a single ice cube it's delicious enough to be dessert? All of these things are true about pineapple weed liqueur.
Pineapple weed (aka Matricaria discoidea) is a weed to celebrate. And what better way to celebrate than by turning it into an adult beverage?
Here's What You'll Need to Make Pineapple Weed Liqueur:
4 cups of pineapple weed (divided in half)
2 cups of vodka
1 1/2 cups water
1 1/2 cups sugar
Here's What You'll Do to Make Pineapple Weed Liqueur:
In a glass jar, combine two cups of pineapple weed and two cups of vodka. Cover the jar, shake it, then put it somewhere out of direct sun, but not so far away that you don't remember to shake it once a day. After two or three days, open the jar and take a whiff. When the vodka smells distinctly of pineapple, strain the liquid and save it in a jar with a tight fitting lid.
Once you've started soaking the pineapple weed in vodka, combine the second two cups of pineapple weed with the sugar in a plastic container with a lid, and shake it around to cover the pineapple weed. Let it sit overnight.
The next day, transfer the sugar and pineapple weed to a saucepan, and add the water. Bring the mixture to a low boil. Simmer for 2 – 3 minutes, then remove the pan from the heat and cover it. Let the syrup sit overnight. Strain the syrup and pour into a glass jar with a tight fitting lid.
When both parts of the liqueur are ready, combine them in equal amounts and stir them together. Pour your liqueur into glass jars or pretty presentation bottles. If you have a little syrup left over, use it on ice cream. If you have a little vodka left over, use it in your next cocktail.
The first time you taste this floral, fruity liqueur, try it in a small glass with a single cube of ice. The enticing scent of pineapple weed reaches your nose before the taste hits your tongue, increasing your anticipation. Once you get to know the flavor of pineapple weed liqueur, you may be inspired to play around with it in a cocktail or two. Personally, I can't bear to dilute it with anything. It's perfect just the way it is.