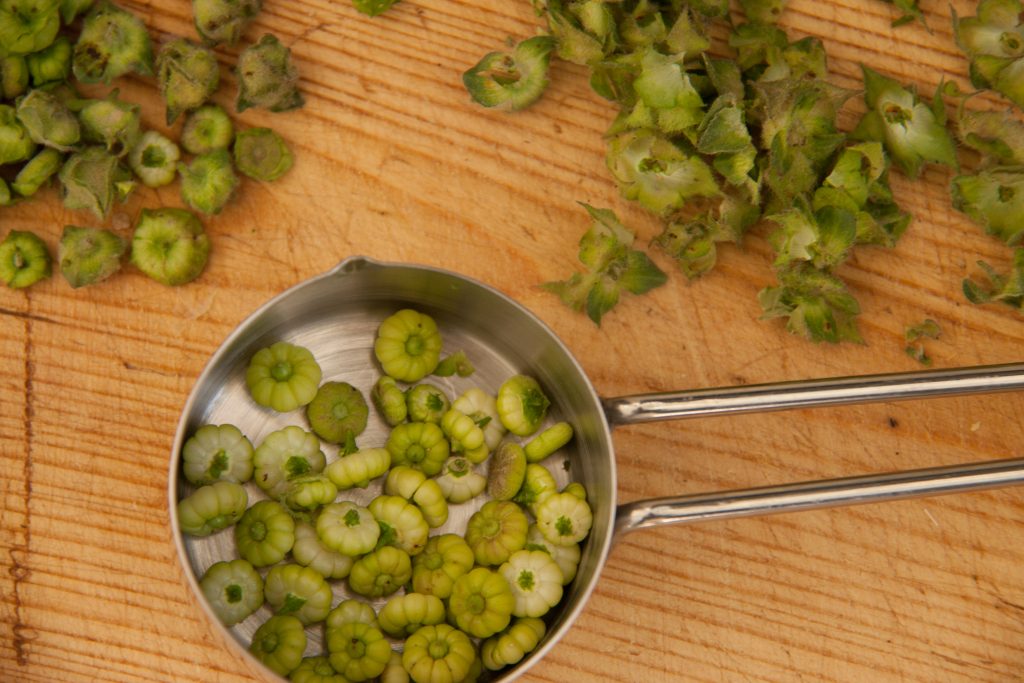 The recipe was inspired by Dr. John Kallas's mallow-mallow recipe. His book, Edible Wild Plants, is essential for every serious forager. If you're a forager and you don't already own it, you should.
I've made this recipe with the seeds of both Malva sylvestris and M. neglecta. It's likely that whatever common mallow weed is growing near you will produce seed pods with similar mucilaginous properties.
1. Gather the Seeds
2. Prep the Seeds
3. Boil the Seeds
4. Beat It! (Just Beat It)
5. Make the Meringues
6. Dehydrate
If you'd like to save some for later, powder the cookies to prevent sticking. Combine one part confectioner's sugar with three parts cornstarch in a paper bag, then drop in a few cookies at a time, and shake to cover them with powder. Powdered mallow meringues will keep for several weeks in a closed glass jar.
7. Enjoy!
The mallow meringues will get drier with time. While they may be slightly chewy at first, after a few days, you'll find they disintegrate in your mouth, at the slightest touch of your tongue. It's an explosion of foraged deliciousness that's well worth the effort.