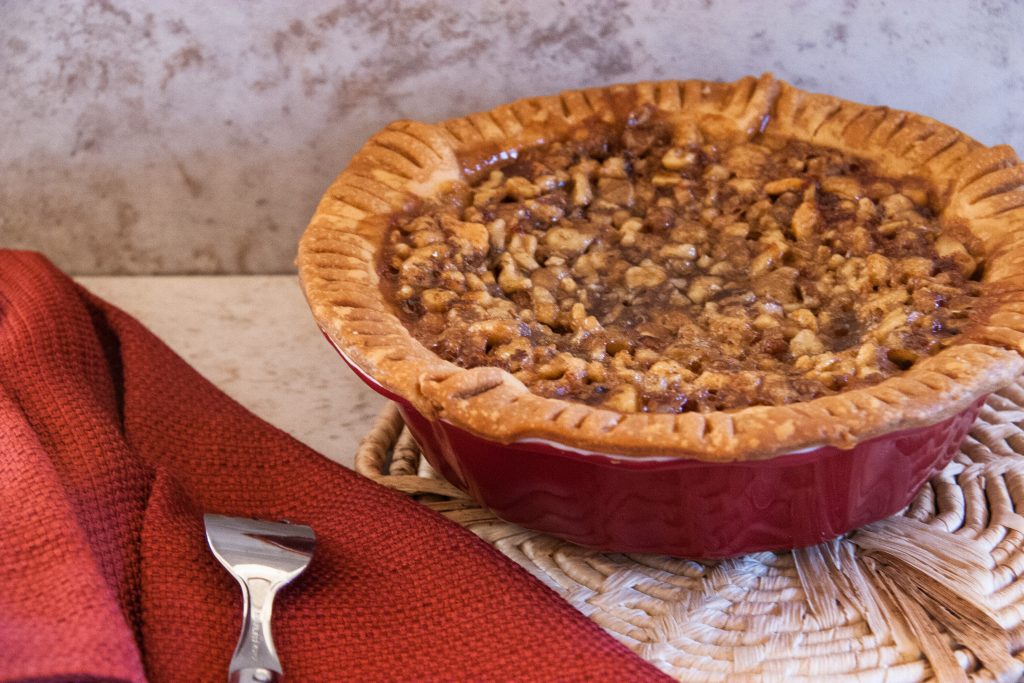 Black walnuts tend to polarize foragers. Some people love them, some people hate them. I love them. This is a strongly flavored nut, with dark overtones of wine and mushrooms (I know that sounds weird but go with me on this one) that stand up to the sweetness of a corn syrup based pie filling. Black walnut pie trumps pecan pie any day.
I won't lie, harvesting and processing black walnuts is a lot of work. If you're not sure it's worth it, you can buy a batch to experiment with the flavor before you gather your own.
I tried a few different recipes before settling on this one. I was sorely tempted by a maple-syrup based pie filling but it didn't set, and no matter how nice the flavor, a pie filling shouldn't be completely runny when you cut the first slice. So back to tried and true corn syrup.
Here's What You Need to Make Black Walnut Pie:
1 pie crust
3 eggs
1 cup dark corn syrup
1 cup sugar (if you're baking at altitudes over 5000 feet, reduce the sugar to 2/3 cup)
2 Tbs. melted butter (increase the melted butter to 3 Tbs. at altitudes over 5000 feet )
1/2 tsp. vanilla extract
1 cup chopped black walnuts
(note: Bakers often leave pecans whole in pies, but because black walnuts have a much stronger flavor, I recommend using them chopped rather than whole.)
Here's What You Do to Make Black Walnut Pie:
Preheat your oven to 350F, unless you're baking at over 5000 feet, in which case preheat to 325F. Then, grease a 9-inch pie plate. I know, I know, you don't usually grease a pie plate, but this is a very sticky pie. You don't have to take my word for it, but you'll be sorry if you don't.
Place the pie crust in the pan and crimp the edges. Refrigerate the crust until you're ready to bake.
In a bowl, combine the eggs, corn syrup, sugar, butter, and vanilla and use a fork to mix the ingredients.
Take the chilled pie crust out of the fridge, and spread the chopped walnuts in a layer across the bottom. Pour the liquid over the nuts; they'll float to the top as the pie bakes.
Bake for 25 minutes, then check the top edge of the pie crust. If it is already brown, cover it with strips of aluminum foil to prevent from getting too dark. Return the pie to the oven and bake for 35 minutes more.
Don't worry if the center of the pie is bubbling when you take it out of the oven. Let the pie cool for an hour or two; it will have firmed up by then. Serve with whipped cream or vanilla ice cream.