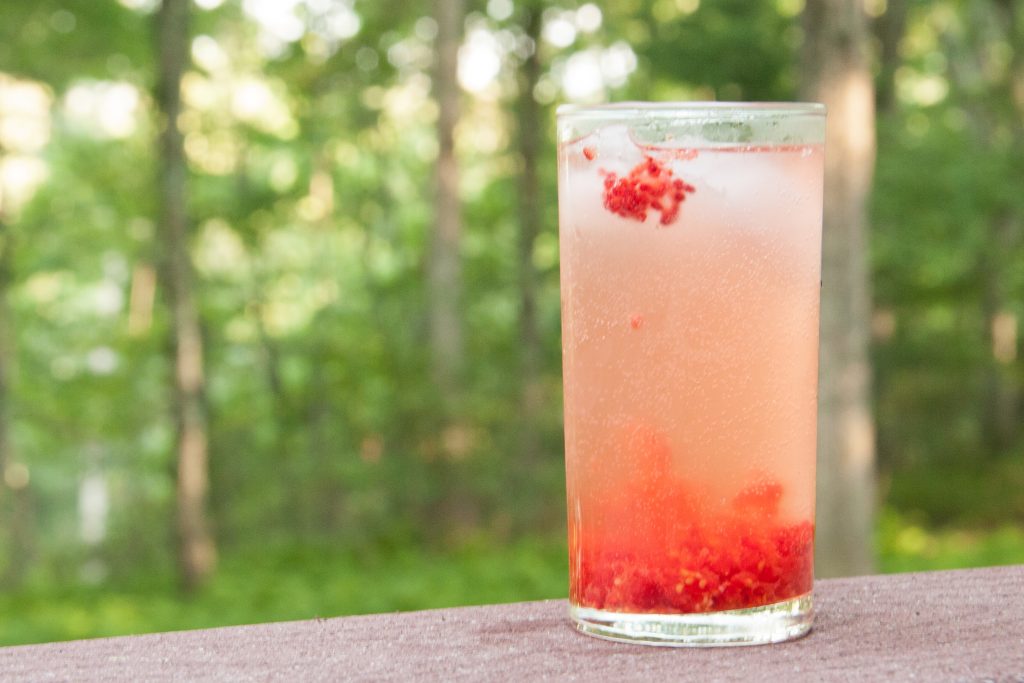 Wineberry season happens to coincide with the birthday of a very dear friend, so I named this wildcrafted cocktail after her. It combines the vivid beauty and flavor of wineberries (fresh or frozen) with the more delicate color and taste of elderflowers. Finish it off with your favorite clear spirit. Mine is The Botanist Gin.
To Make One Wildcrafted Wineberry Cocktail:
In a highball glass, muddle one Tablespoon of wineberries.
Add two ounces of gin or vodka, and 1/2 ounce of elderflower liqueur (store bought or homemade), and stir well.
Add two or three ice cubes, then top off your glass with elderflower champagne and stir.
Cheers!