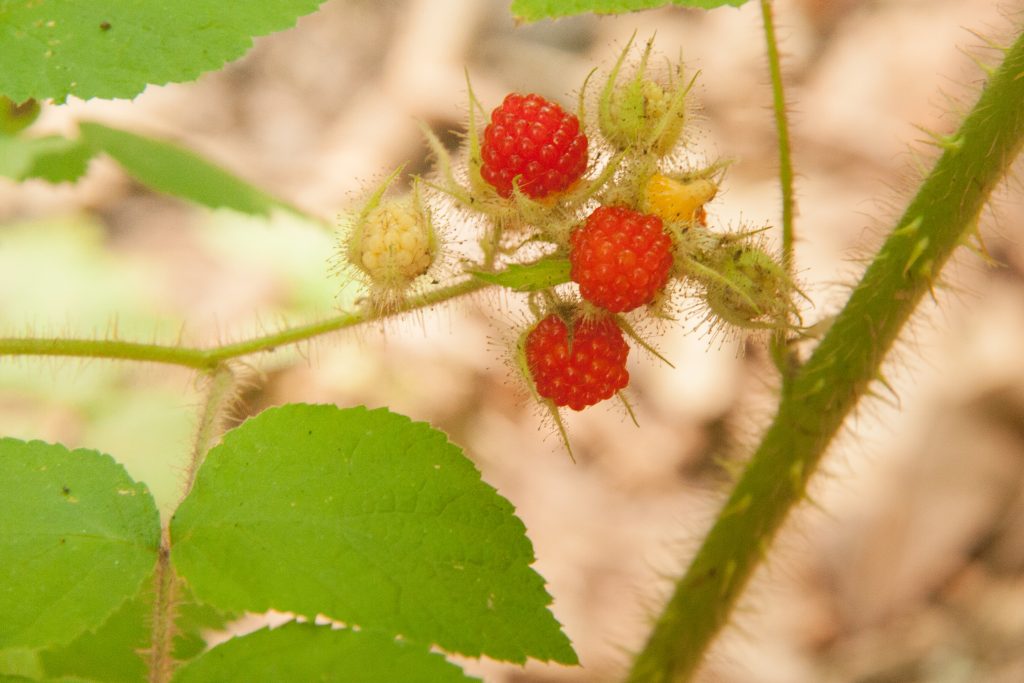 Why don't more people know about wineberries? Everyone recognizes raspberries, and most people know a black raspberry when they see one, but tell someone you harvest wineberries and you get a blank stare. Like its more famous cousins, the wineberry (Rubus phoenicolasius) is a bramble berry. It ripens slightly later than raspberries and black raspberries. Where I forage, it bridges the gap between blueberry and blackberry seasons.
How to recognize a wineberry:
– Wineberry foliage has three leaflets: a large one in the center, flanked by two smaller leaflets, one on each side. Leaf margins are toothed.
– The underside of wineberry foliage is a stark white color.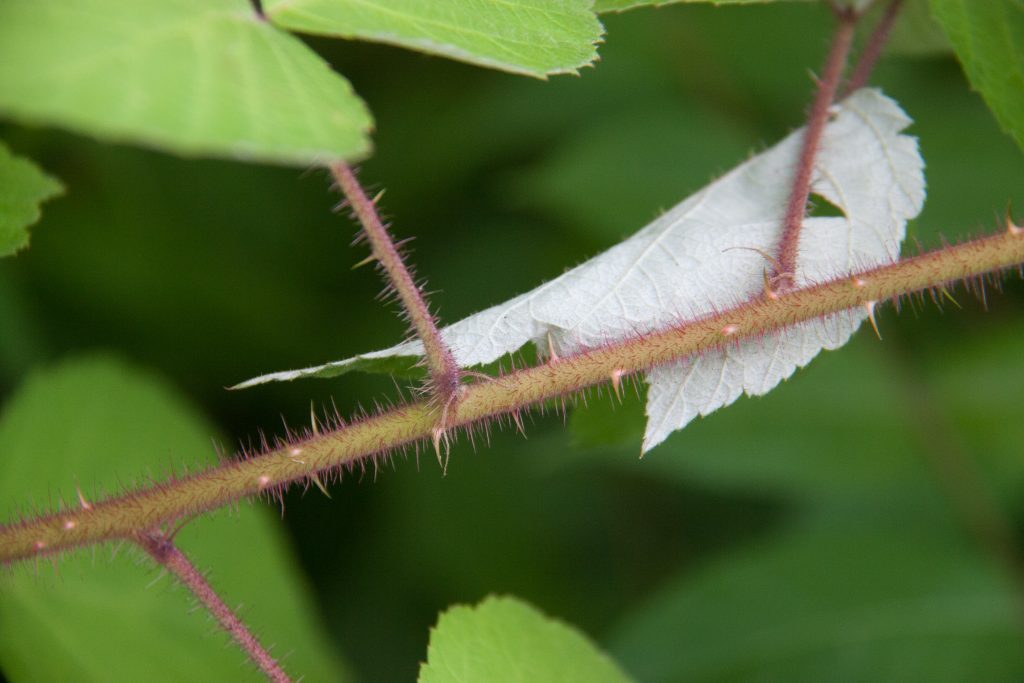 – While wineberry does have thorns, most of what you might initially think are thorns are actually reddish, glandular hairs. The stems are covered with them, which give the plant a distinctive appearance.
– Each unripe wineberry fruit is covered by a calyx, which opens as the fruit ripens. Because the calyx is also covered with red glandular hairs, people often think the fruit is ripe long before it is.
– Wineberry fruit ripens to a vibrant vermilion color: red with a tinge of orange.
– Wineberries have a hollow center, like raspberries and black raspberries, but unlike blackberries, which are solid. When you pick wineberries, you'll leave the center plug behind on the plant.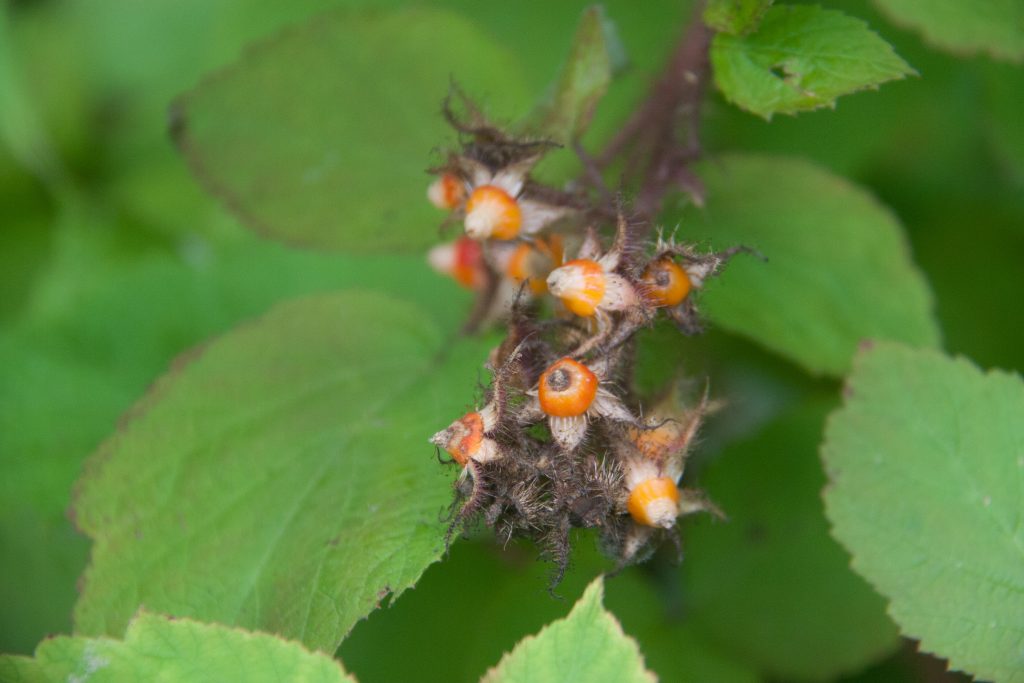 Wineberries are native to Asia and were brought to the United States as breeding stock to hybridize with raspberries. They're still used this way, but have also escaped cultivation and are considered invasive in several states (MD, PA, TN, VA, NC, WV, and DC). But I confess, I'm always happy to find them.
Wineberries tolerate more shade than many bramble berries, and I frequently find patches growing in dappled light in mixed woods. Fruit ripens over a period of several weeks, so it's worth checking back at three to five day intervals to make the most of your harvest.
This may make me sound shallow, but I think wineberries are the most beautiful of the bramble berries; the color is outstanding. Use them any way you'd use other bramble berries: in pies, muffins, cobblers, ice cream, sorbets, and yes, cocktails!