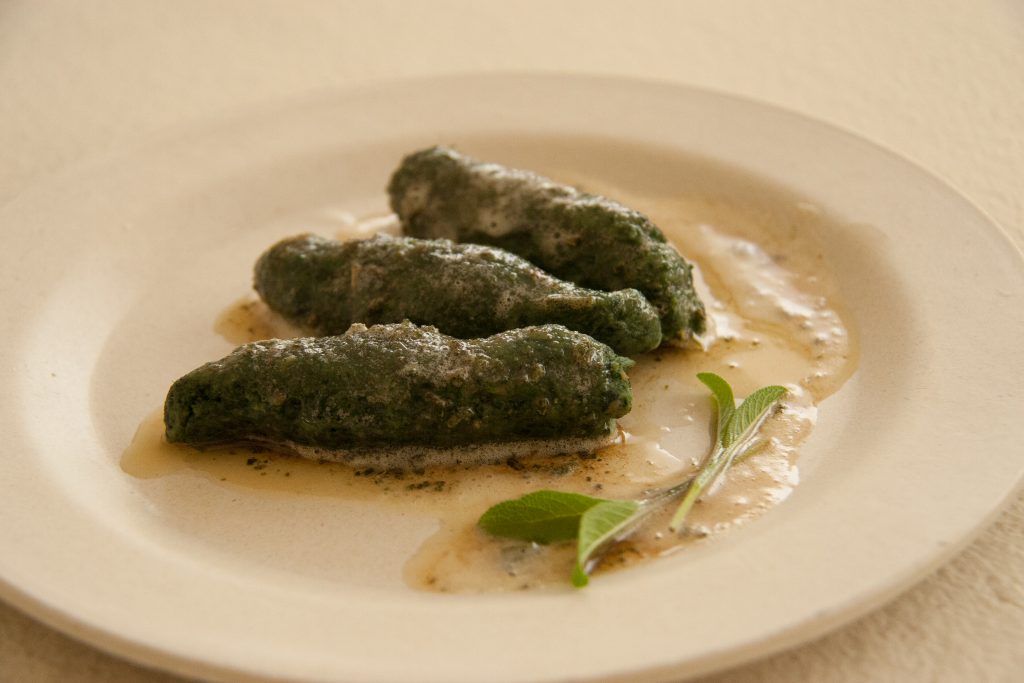 Legend has it that malfatti (Italian for "poorly made") were whipped up by a resourceful peasant woman who needed to feed a group of hungry men and had little more than some stale bread and a few eggs in her kitchen. I love stinging nettle malfatti because they're fluffy, easy, and inexpensive to make; I think they're tastier than gnocchi.
You probably have most of what you need in your kitchen already. This recipe calls for stinging nettles, but you can substitute other mild, wild greens, like lamb's quarters or mallow, or even store-bought baby spinach.
What You'll Need to Make Stinging Nettle Malfatti
4 ounces raw nettles
1 small onion
olive oil
1 teaspoon salt
1/3 teaspoon pepper
2 eggs
1/2 cup grated Parmesan cheese
3/4 cup bread crumbs
flour
What You'll Do to Make Stinging Nettle Malfatti
This recipe calls for 4 ounces of raw nettles, but you can scale it up or down, to fit your harvest.
Remember that raw nettles have stingers and should be handled with care. Use tongs or leather gloves to deposit your nettles in the boiling water and give them a quick blanch. Two – three minutes will disarm the stingers and turn your nettles bright green. Drain the nettles and shock them in cold water to stop the cooking process. At this point the nettles can no longer sting you, so squeeze them to release excess moisture.
Finely dice one small onion and sauté in olive oil until tender. Coarsely chop your blanched, drained, and squeezed nettles, then add them to the cooked onion and add 1 teaspoon salt, 1/8 teaspoon pepper, and stir to combine. Cook the mixture for 3 – 4 minutes, then remove from the heat and let it cool to room temperature.
Use a food processor to finely chop the cooled nettle and onion mixture, adding more salt and pepper to taste, if necessary. Transfer the mixture to a bowl and whisk in 2 eggs. Next, add 1/2 cup Parmesan cheese and 3/4 cup bread crumbs and mix it all together by hand. Refrigerate and let cool for 6 – 8 hours. The dough becomes much easier (and less messy!) to handle when allowed to chill.
Spread flour on a cutting board or counter top to prevent sticking. Next, flour your hands, pinch off about a tablespoon of dough, and roll it into a torpedo shape on the cutting board. Place the rolled dough on a floured baking sheet.
Repeat until you have molded all your dough into torpedo shapes.
Nettle malfatti can be frozen, or cooked right away for about 4 – 5 minutes in boiling water. Serve them with brown butter, lemon zest, and a little more Parmesan cheese. A bit of crispy bacon takes this dish over the top.