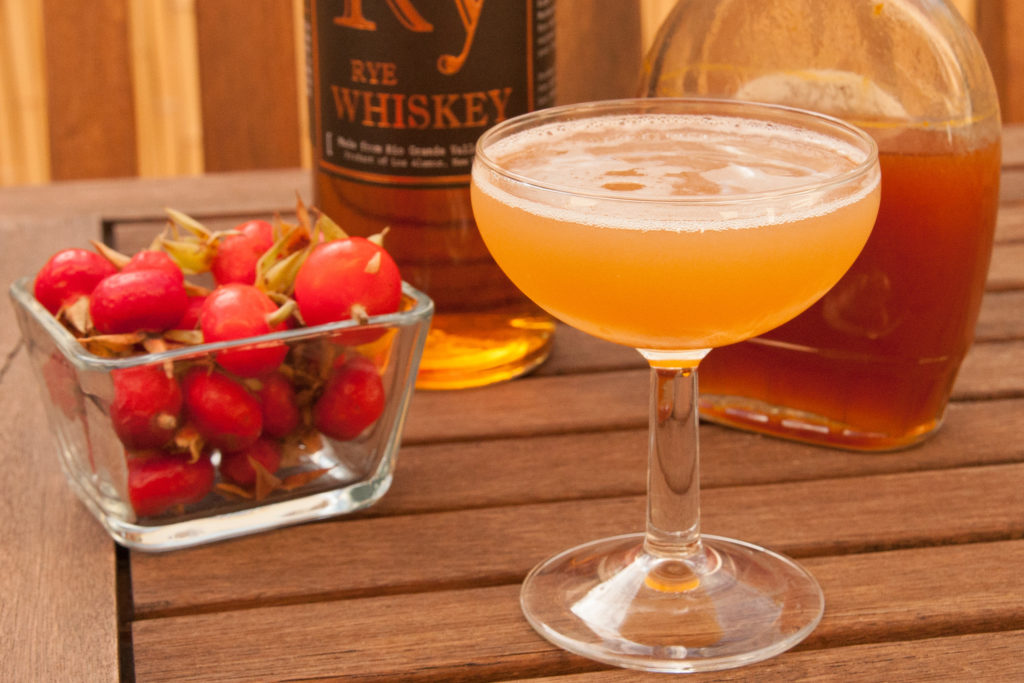 Happy Hannukah, Merry Christmas, Happy Kwanzaa, Fabulous Festivus!
For those of you who appreciate a tasty adult beverage, I've got good news. I've just published a new online course: Homemade Craft Cocktails: from Garden to Glass. For less than the price of a single craft cocktail at a fancy bar (which is probably closed right now anyway), you can unleash your inner mixologist and serve up some amazing cocktails to brighten up your holiday. And as a bonus for being a loyal blog reader, here's an extra recipe that's not in the course. It's a tasty blend of rose hips and whiskey and will warm you up on a winter's evening. (Ok, it's technically not winter yet but there's snow on the ground here so as far as I'm concerned, winter it is.) Many thanks to Levi White for coming up with the perfect name: Roses & Rye.
In this course I've reached beyond the world of foraging to include garden-grown ingredients and tasty produce you'll find at a farmers' market or grocery store. (Fear not, foragers! I've also suggested a few wild flavors.) The course includes six short videos introducing you to the basics of home mixology and showing you how to create five flavorful craft cocktails. There are also ten illustrated pdfs including recipe cards (for each of the five cocktails) and bonuses on essential bar tools and how to infuse spirits with extra flavors.
If craft cocktails aren't your thing, but you've been racking your brain for the perfect holiday gift, guess what? You can give this course as a gift, and I'll send you a very pretty gift certificate to print up and put under the tree, or attach to an email if you're having a socially distanced holiday. For details on how to do this (there are options!) either email me or post in the comments below.
If you'd like to know more about what's included in the course, you'll find full information here.
What You'll Need to Make a Roses & Rye Cocktail
If you like a spirit forward cocktail, use rose hip liqueur instead of rose hip syrup. How do you make rose hip liqueur, you ask? Just combine equal parts rose hip syrup and vodka. Yes. It's that easy.
How to Make a Roses & Rye Cocktail
In a shaker full of ice, combine two ounces of rye whiskey and one ounce of either rose hip syrup or rose hip liqueur. (I go for the liqueur, but you probably already knew that.) Shake vigorously for 30 seconds, then strain into a coupe glass and top with one ounce of unflavored seltzer.
Cheers!