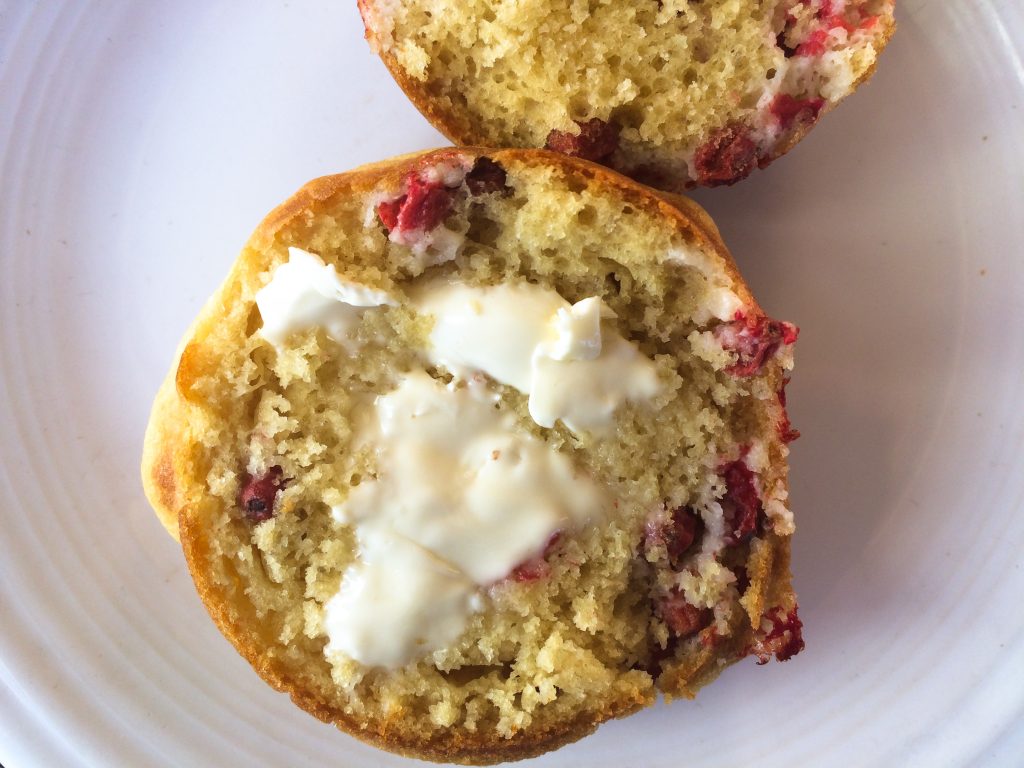 I almost always prefer to accentuate the positive, but when I come across a technique that doesn't work, I feel like it's my duty to save you the time and aggravation of figuring it out for yourself. After reading several recipes that recommended using whole autumn olive fruit (aka silverberries aka Eleagnus umbellata) I decided to see for myself whether this was a good idea. I was pretty sure it wasn't, but the authors of those recipes claimed that cooking softened the seeds enough to make them palatable. I'm here to tell you, it doesn't! Don't waste your autumn olive fruit or your time.
First I made muffins, which baked for a mere fifteen minutes. And while I didn't crack a tooth on the seeds, they were not fun to eat. I forced the baked goods on a few unsuspecting friends and family members who agreed they'd rather not eat them again. So sad.
Next I tried a simple quick bread recipe. I thought the longer baking time might soften the seeds enough to make them palatable. Nope. Each bite was disconcertingly unpleasant to chew. Instead of looking forward to a burst of fruity goodness, I dreaded biting down on the seeds, and ended up throwing away most of the loaf.
I was really hoping I was wrong about this, because it would certainly streamline the baking process to be able to leave the fruit whole. Alas, that was not to be. I'll continue to use the pulp and juice in quick breads, pies, boozy infusions, and jellies, where their pretty color and excellent flavor can be appreciated without worrying about an emergency visit to the dentist.