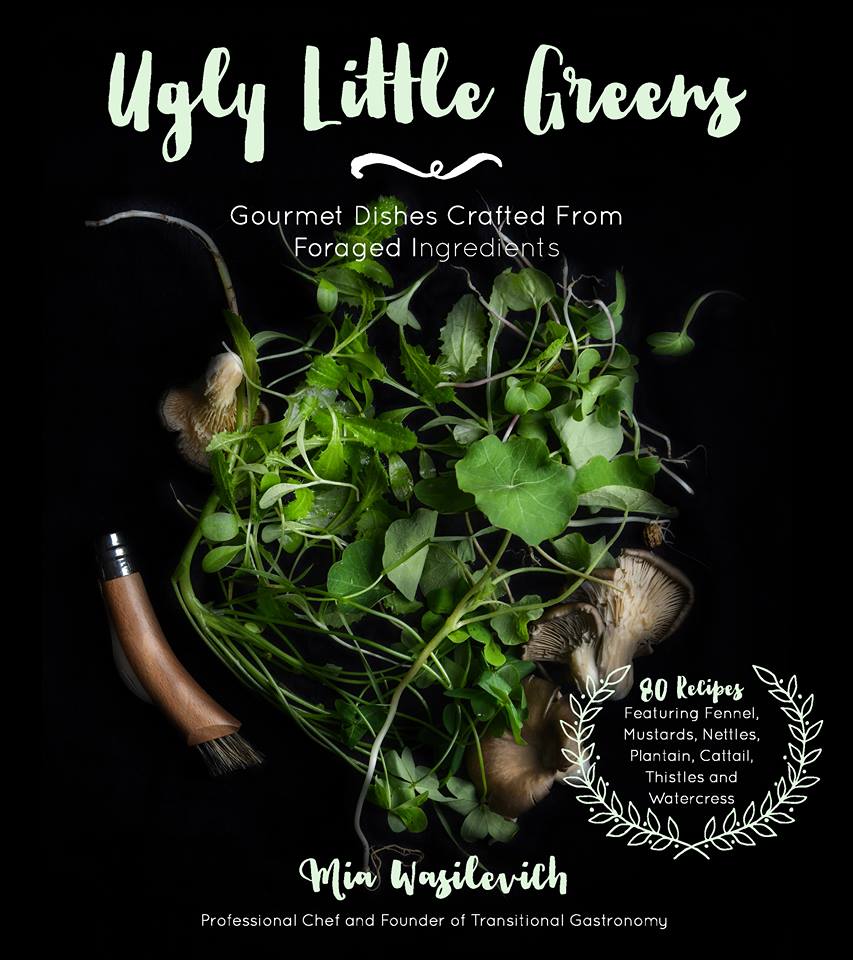 Today my copy of Mia Wasilevich's Ugly Little Greens arrived. Well actually it didn't arrive, I had to chase it down because I moved recently and the book went to my old address. For the past three days I've been waiting to dive deep into this book, after being teased for months by photos of mouth watering foraged food that Mia has posted online. Finally, on this Friday afternoon, I got my hands on the book. It was well worth the wait.
Tired as I was after a long week, I am now filled with excitement and inspiration. As a physical object the book is lovely, wonderfully styled and photographed, and its square format and stay-open binding make it visually appealing and sensible for kitchen work. Mia includes practical info at the beginning of the book: notes on ethical foraging, how to preserve the harvest, and tips on plant identification. And each chapter opens with several plant profiles. But it's the recipes that kill me. Oh, the recipes.
Having fresh nettles in my fridge means I get to choose between Chilled Lemon Nettle Panna Cotta and Fragrant Corncake with Nettles and Lobster Mushrooms. The lambsquarters outside my back door are destined for Lambsquarters Clouds (soufflés) or Lambsquarters Marbled Bread. (Or maybe Savory Lambsquarters Rice Pudding.) Please don't make me choose.
The originality of these recipes is outstanding. And here's the thing, while the food all looks and sounds almost unbearably enticing, it also looks entirely achievable for the competent home cook. The instructions are clear, and the recipes don't require expensive, professional level equipment. Except perhaps the whipped cream dispenser…maybe I need one of those…
Mia is a professional chef, and it shows in her creativity. But she's also a regular person, and she knows most of us can't spend all day cooking. Yes, these are gourmet dishes, but they are not intimidating. Mia brings an exceptional understanding of flavor combinations to the table (literally), and I can't wait to get started.