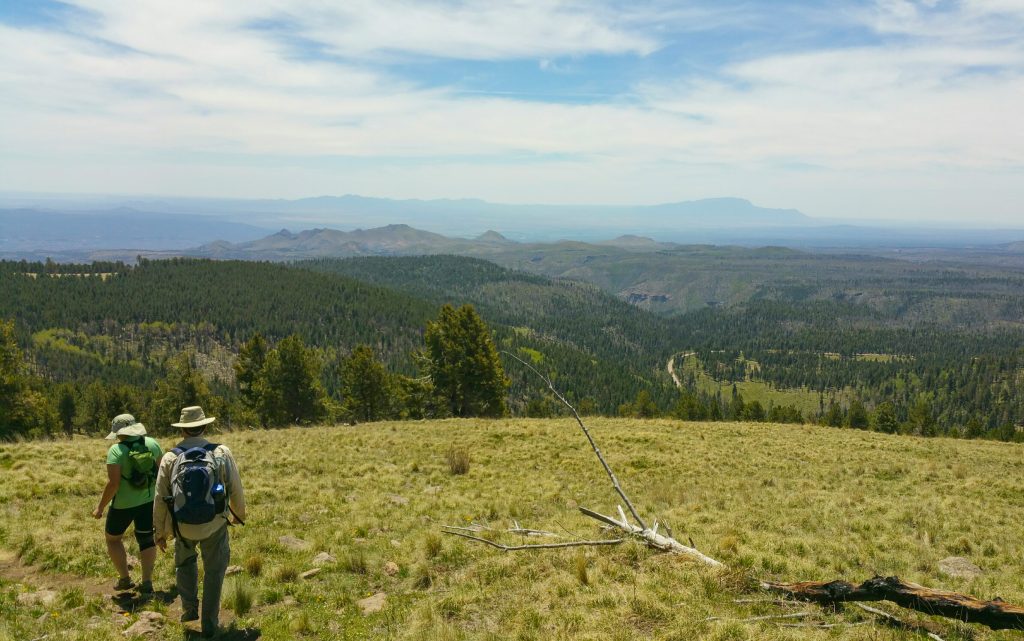 When I moved from the temperate rain forest of northeast PA to the high desert of NM, I knew foraging would be more challenging. I've discovered some delicious things that grow in this climate, but after more than two years, I hadn't found stinging nettles. Until Sunday.
You know how when you live in a place you don't get out and do the fun stuff until a friend comes to visit? I kick myself for doing it, but it's hard to make time for recreation when you're a freelancer.
Last week my friend Mark was visiting from the East Coast, and on Sunday we decided to go for a hike. We'd put in long hours planting my new garden, and we'd earned a break. Little did I know that in addition to beautiful views and excellent exercise, I'd also be finding stinging nettles!
Mostly where I forage in New Mexico it's too dry to support nettles, so this was a thrill. I wasn't about to let my lack of gloves or pruners keep me from harvesting. On the other hand, I wasn't eager to be stung. So, I wrapped my hand in layers of plastic sandwich bags (this was after lunch) and bandanas, and was perfectly protected as I pinched the tops off each plant.
The top two or three pairs of leaves on each nettle plant are the most tender and delicious, and pinching off the tops lengthens your harvest season, by postponing bloom. Nettles should always be harvested before they set flower.
Now these dark green beauties are in my fridge, waiting for for a quick blanch to disarm the stingers. I'm thinking nettle malfatti, a primitive gnocchi-ish thing. And then, with the cooking liquid (bonus!) I'll make nettle cordial for a Stinger in the Rye, one of my favorite spring cocktails. Cheers!