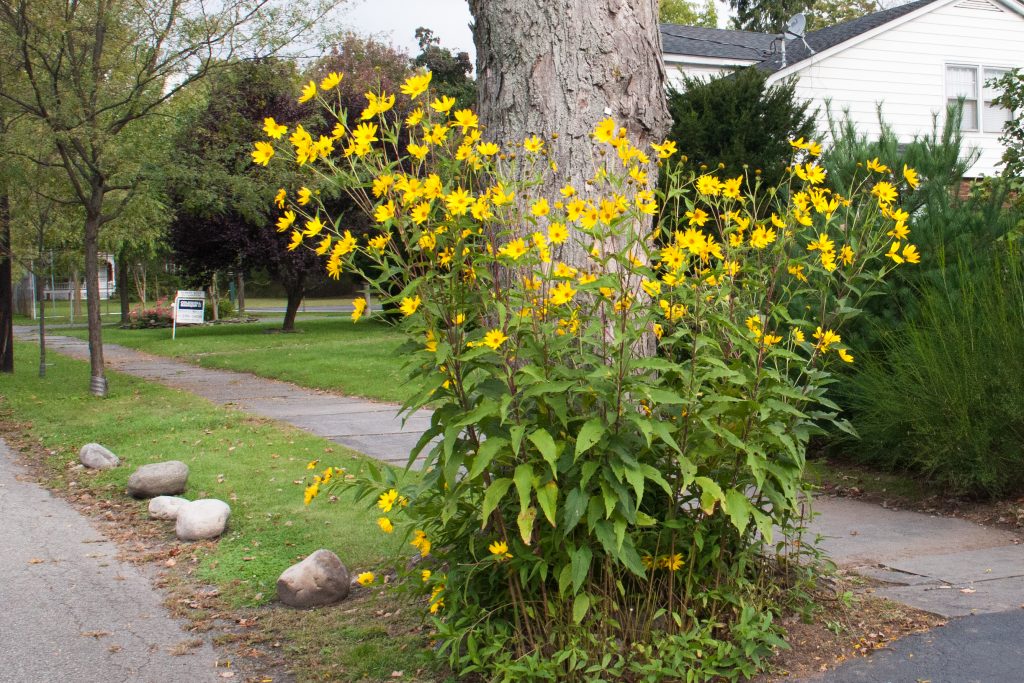 Let's get this clear right from the start: Jerusalem artichokes are neither artichokes nor from Jerusalem. They are beautiful sunflowers, that not only brighten up your landscape, but also provide a tremendous edible bounty. If you're a forager who also likes to garden, this is the plant for you. Growing from four to ten feet tall, sunchokes have classic, yellow, daisy flowers and tasty tubers. Three physical characteristics of their above-ground parts make them easy to differentiate from other sunflowers:
1) The ray petals at the center of the flower are yellow, not black or brown,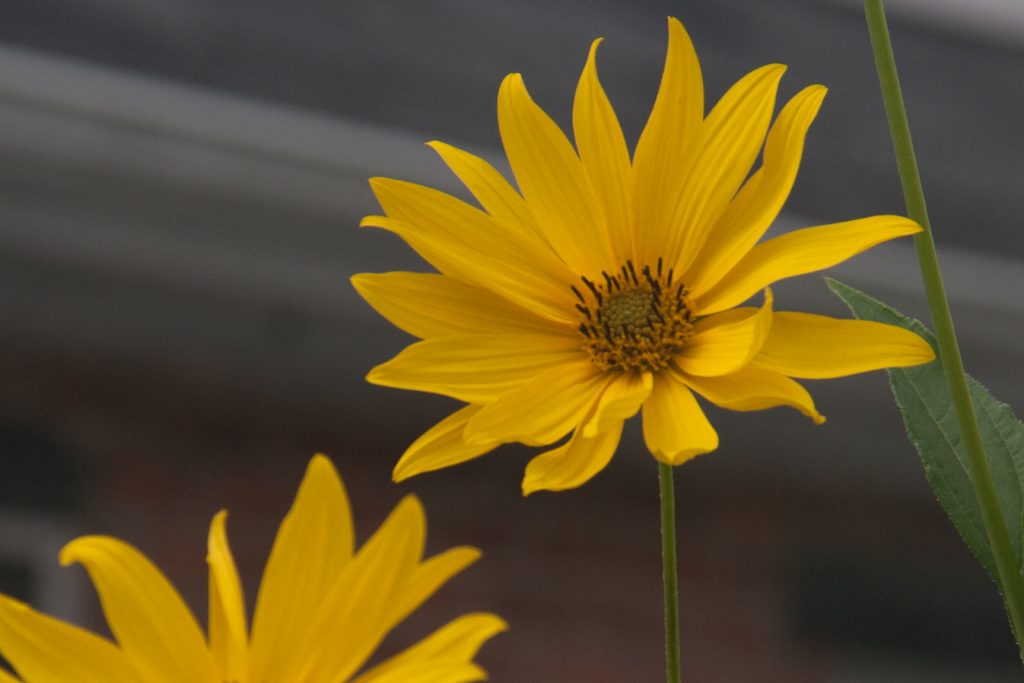 2) the leaves feel like sandpaper (no way to show you that in a photo), and
3) the leaves are joined to the stem by winged petioles. Petiole is another word for leaf stem; notice how it gets wider (wing-shaped) as it approaches the leaf blade.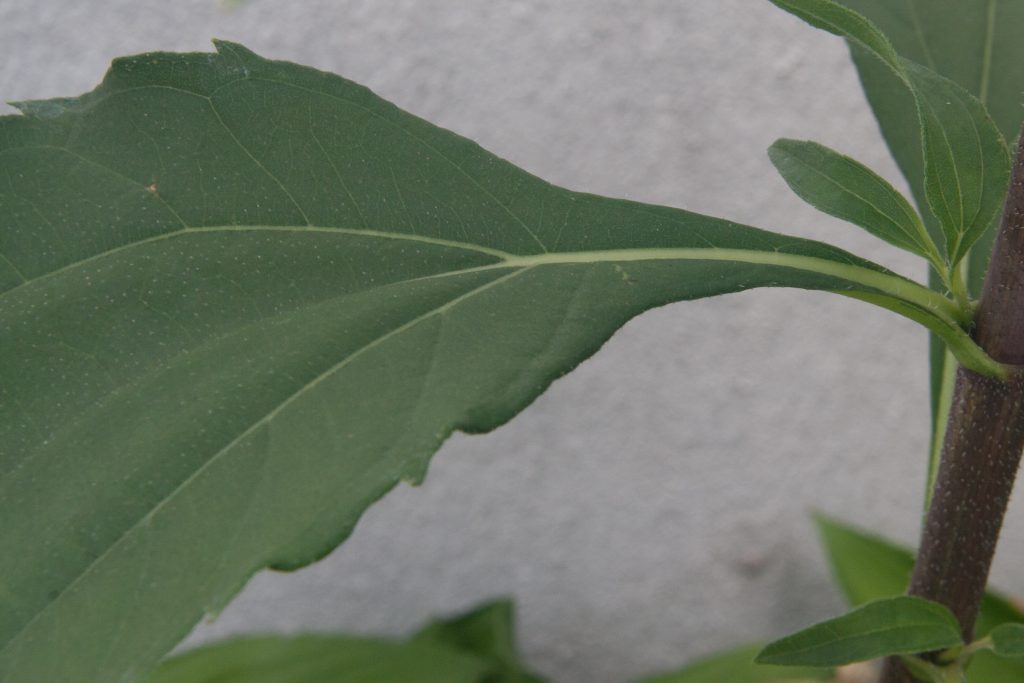 Jerusalem artichokes are a gateway food for beginning foragers. You can buy the tubers for sale as vegetables in farmers' markets and grocery stores, and you can also find them as ornamental plants at garden centers. There's no difference between the tubers sold in different venues, although most people who grow them as ornamental garden plants never realize they're also edible.
Jerusalem artichokes are aggressive growers. If you grow them at home, do yourself a favor, and dig up at least half of the tubers after the first frost. Not only will they grow better that way (after being thinned and divided), but this will also prevent them from taking over the universe. Here's an example of how quickly they multiply: I planted 8 tubers in a container last spring, and earlier this week I harvested more than 60 edible tubers from that same container. And that's not counting the tubers I planted back in the ground.
Sunchokes can be harvested from fall to spring, as long as the ground isn't frozen solid, making them impossible to dig. From spring to fall, when the plants are in active growth, the tubers are smaller, less firm, and less tasty, because the plants are drawing on the reserves of nutrition stored in their tubers.
It's important not to harvest sunchokes before they're ripe, or their starch (inulin) might cause flatulence. (Dare I mention that some people call them Jerusalem Fartichokes? I guess I do dare.) That's why most people wait until after the first frost. If you live someplace frost-free, wait until late October to harvest, just to be on the safe side. Thorough cooking also reduces the risk of excessive gassiness. Don't let my warning deter you from trying this delicious food. I've never had a problem with them, but I feel it's my duty to let you know it's a possibility.
People who expect j-chokes (this plant has a lot of nick names) to be a potato substitute may be disappointed. The texture of a j-choke will never be light and fluffy like a russet potato. But the flavor of Jerusalem artichokes is excellent, and here are a few ways to use them that highlight their flavor and makes the most of their unique texture:
1) Fully ripe Jerusalem artichokes are sweet and crisp when raw; slice them thinly into salads or add sunchoke matchsticks to a tray of crudités.
2) When baked, sunchokes become almost liquid inside. They can also be cooked in a crockpot as part of a soup or stew.
3) Boil the tubers in milk, purée with a little butter, salt, and pepper. You'll have a smooth, creamy side dish.
4) Make roasted sunchoke soup. It's fall comfort food.
5) Puréed sunchokes make a superb soufflée.
6) Use grated sunchokes instead of carrots in this delicious sunchoke cake.
7) Try making oven baked sunchoke chips.