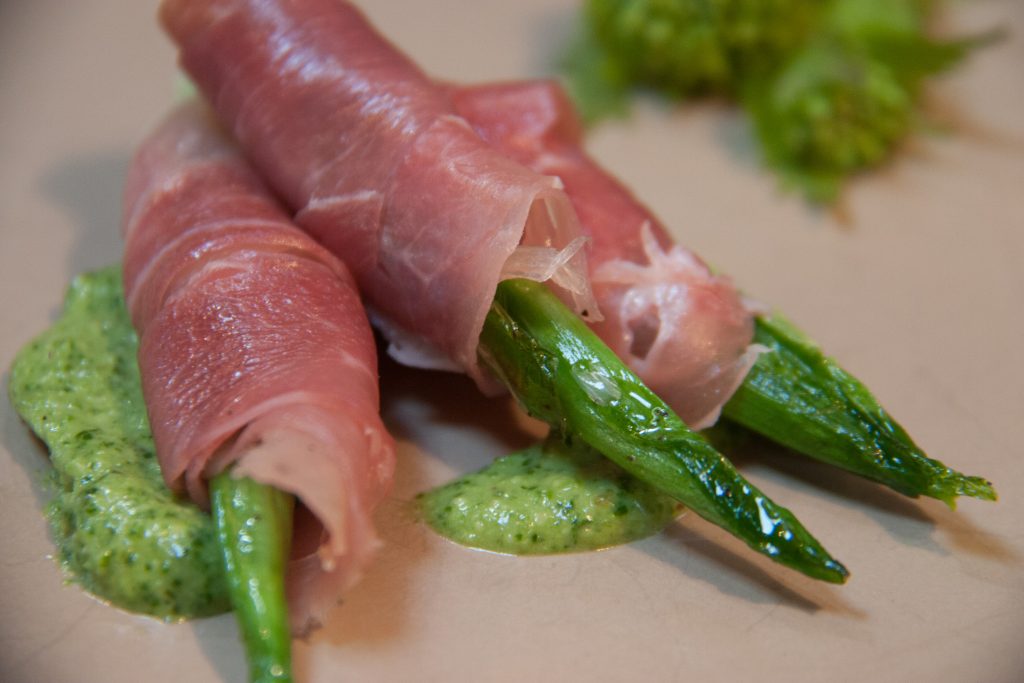 Garlic mustard pesto is a forager's classic. Not only is it delicious, but the plant is so abundant and invasive that you can harvest to your heart's content. Garlic mustard leaves take the place of both garlic and basil in this pesto recipe. It comes together in a flash and you can use it several ways: tossed with rice or pasta, as a filling for homemade ravioli or tortellini, or as a soup base (as in the French soupe au pistou).
Most people harvest garlic mustard in early spring when the leaves are tender, but you can frequently forage for a second, tender harvest in fall, when the seeds from early summer flowers have germinated. Older leaves can be fibrous and overly bitter.
You have several choices for the cheeses and nuts in this recipe. The important thing is that the cheese should have a strong enough flavor to stand up to the garlic mustard. For those of you with nut allergies, roasted pepitas make a good substitute for the traditional pine nut.
What You'll Need to Make Garlic Mustard Pesto
4 cups chopped, tender, young garlic mustard leaves
1/2 cup grated Parmesan cheese (or Romano or Asiago)
1/2 cup pine nuts (or walnuts, or pepitas)
1/4 cup olive oil
1 Tablespoon preserved lemon (or 1 Tablespoon lemon juice)
What You'll Do to Make Garlic Mustard Pesto
Wash and dry your garlic mustard leaves and give them a rough chop.
Add the garlic mustard, cheese, your nut of choice, and the olive oil to your food processor. Pulse until the texture is smooth but still grainy.
You'll want to add something acidic to brighten the flavor. I use chopped preserved lemon, but lemon juice works just as well. Add your lemon, then pulse again until the pesto is smooth.
This pesto freezes beautifully and since garlic mustard is so plentiful, I freeze multiple one-cup containers to use throughout the year. And yes, I add the cheese before freezing. Some people don't (although I'm not sure why), but I find this method works well.