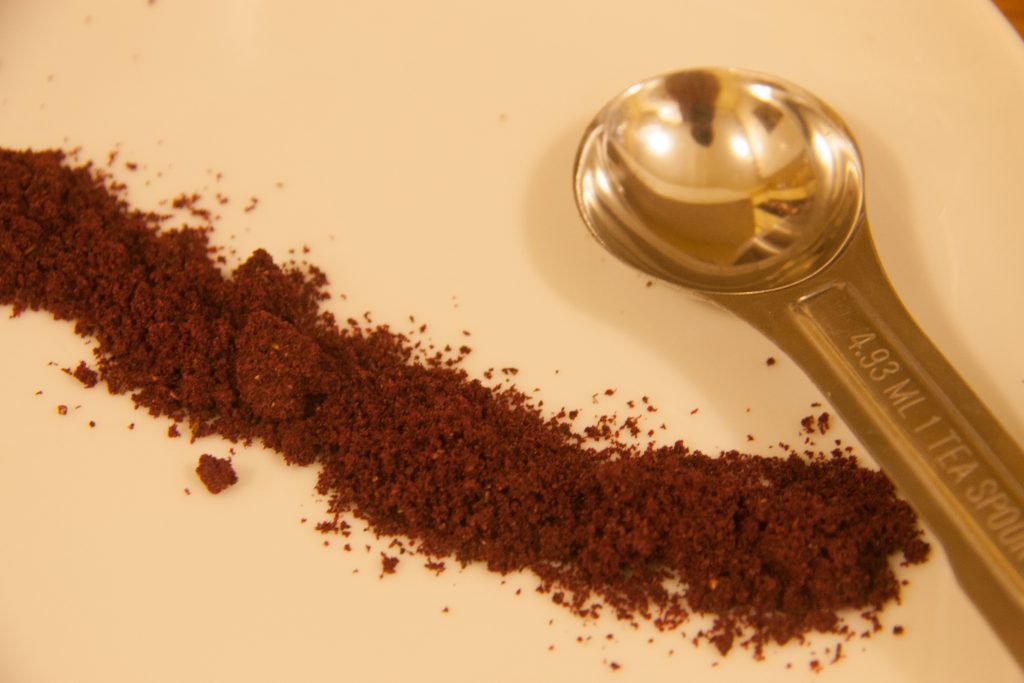 The word za'atar has two different culinary meanings. It's the common name for Origanum syriacum, a plant native to the Middle East (related to common oregano), and it's also a blend of several spices including O. syriacum, sumac, and salt. Every year in late summer, when my local sumac is at its tart and tasty best, I make a big batch of za'atar blend. My cooking would be much less interesting without it.
A traditional za'atar spice blend includes O. syriacum, sesame seeds, dried, ground sumac berries, and salt. Since we're going for a wild version here, let's use the above as a jumping off point.
If you haven't already dried your sumac berries, do so now. Then, separate the dried berries from their stems and give them a few quick pulses in a spice grinder. You don't want to fully grind the berries because the inner seeds can be bitter. You're just trying to break them up a little. Next, rub the broken berries through a mesh strainer. The seeds will be left behind and you'll have a fine, red powder to add to your wild za'atar. You'll want one Tablespoon of powder for this recipe.
O. syriacum doesn't grow where I forage, but its flavor is typical of other oreganos: warm, and slightly bitter. Bee balm is an excellent wild substitute, and one that's often plentiful and easy to identify. Grind enough dried monarda leaves and/or flowers to make one Tablespoon of dried spice.
The next ingredient should be something with a sharp flavor, like dried mustard seeds. The mustard family is a big one and many plants in it produce spicy seeds. Peppergrass (Lepidum virginicum) and garlic mustard (Alliaria petiolata) are two I find easily. You'll need between one and two teaspoons of  mustard seeds.
I also suggest adding sea salt, which is why this isn't a totally foraged recipe. Someday I will forage for sea salt, and I look forward to that day. But it hasn't happened yet.
Combine equal parts sumac powder and ground monarda leaves in a spice grinder, and pulse repeatedly to blend them well. Add one teaspoon of mustard seeds and a half teaspoon of sea salt. Pulse several times, to thoroughly grind and combine the ingredients.
Taste your spice blend and evaluate the balance. If you'd like it more lemony, add more sumac. If you'd prefer a spicier kick, try additional mustard seeds. This is YOUR blend so get creative. Do you have wild fennel seed? Cow parsnip seed? Chile pequin? I'm sure they'd all be delicious.
Za'atar is very versatile. Add it to salad dressings and dry rubs, or use it to season pasta or rice, where it also adds a lovely color. Bake it into crackers, combine it with olive oil to make a dip for bread, or use it to spice up some tangy goat cheese cheese.
Stored out of sunlight in an airtight jar, ground za'atar will keep for several months.