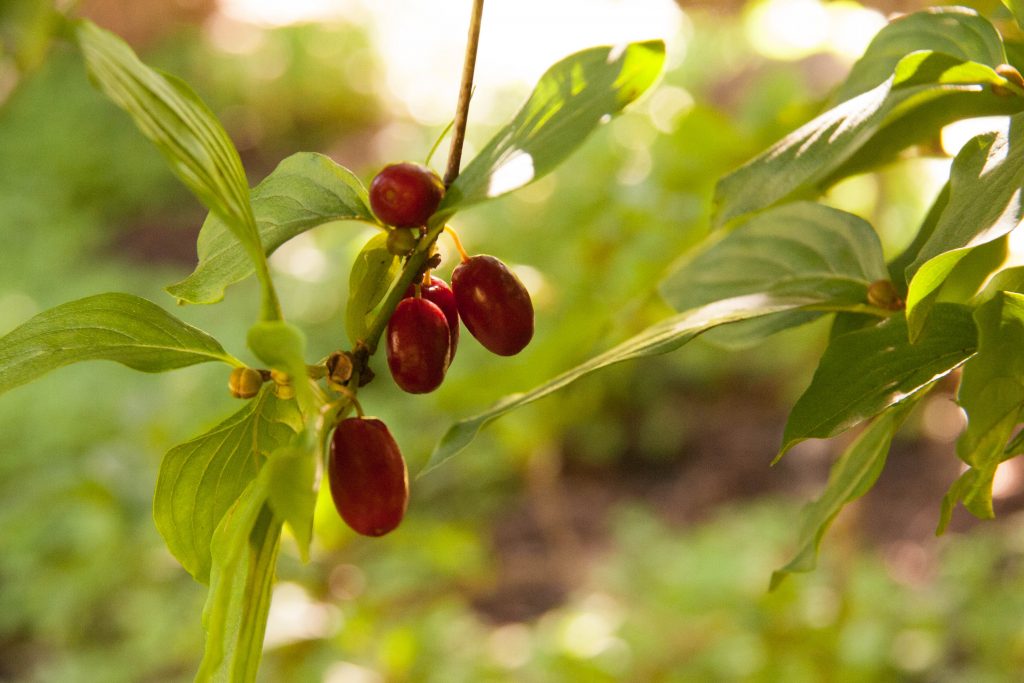 Cornelian cherries (aka Cornus mas) are an under-appreciated fruit, at least in the U.S. In Eastern Europe and the Middle East they are well-loved for their bright color and tart flavor. Considering how many people plant this tree in the landscape (for the pretty yellow spring flowers), there's no reason you shouldn't harvest the fruit and make yourself some cornelian cherry syrup. It's great in cocktails, sorbets, and poured over yogurt.
Cornelian cherries look ripe long before they're ready to pick. Leave them on the tree until they pass from cherry red to dark red. You can even harvest fruit from the ground (a sign they're ripe). If you're collecting in a public place where picking from trees might be frowned upon, it's a good idea to harvest fallen fruit.
This recipe can be scaled up or down, depending on how much fruit you harvest.
What you'll need to make cornelian cherry syrup
cornelian cherries
water
sugar
What You'll DO to make cornelian cherry syrup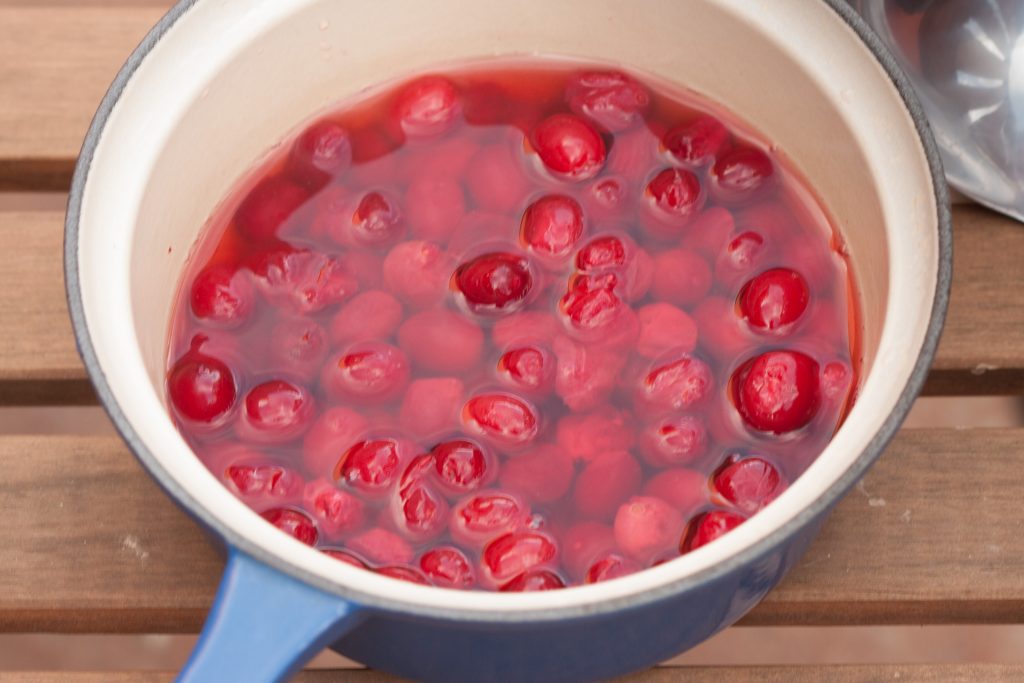 Put the fruit in a saucepan and barely cover with water. Bring the contents to a boil, then reduce the heat and let simmer for five minutes, mashing occasionally with a potato masher to release the juices.
Pour the fruit through a jelly bag and let it hang until all the juice has been extracted. Resist the temptation to squeeze the jelly bag or the liquid may turn cloudy. It will still taste good but it will be less gorgeous. If you don't have a jelly bag you can get creative with a knee high stocking or a few layers of cheesecloth in a strainer. Whichever way you strain the fruit, let gravity do the work…no squeezing!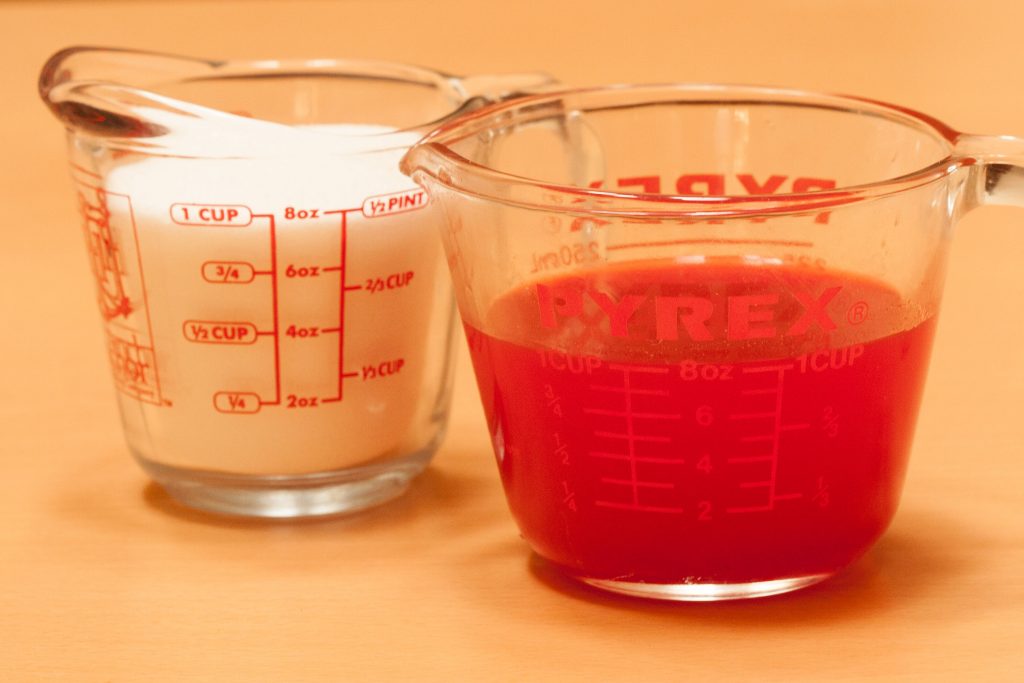 Measure the cornelian cherry juice and return it to your saucepan. Add an equal amount of sugar and whisk to combine. You want the sugar to be fully dissolved; rub a little liquid between your fingers, it should feel smooth.
It's important not to overcook the syrup. I cannot stress this enough! Cornelian cherries have more pectin than any other fruit I know, and overcooking the syrup will turn it to jelly in a flash. As soon as the sugar has dissolved, remove the syrup from the heat, skim any foam from the surface of the syrup, let it cool, then pour into bottles or jars. This syrup will last in the refrigerator for months, or you may can it for longer storage.