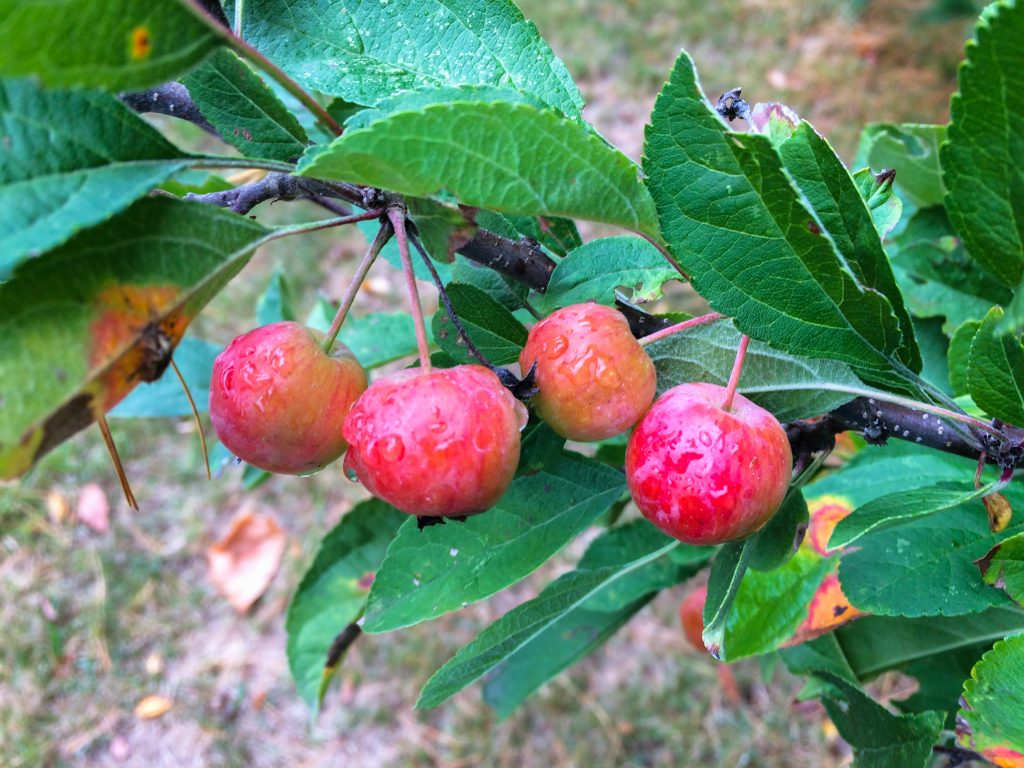 Some of you may already know I love crabapples. I can't get enough and I honestly don't understand why no one else is out there, shoving me aside so THEY can get THEIR share of the crabapple bounty.
If you've never foraged before, this is a great wild edible to start with. They grow everywhere from damp New England to the desert southwest. You probably already recognize the tree, so that takes the fear of misidentification out of the equation, and there's probably one (or many) growing close by.
Read here and here for a little background on this plentiful fruit.
And if you'd like to know how to make the most of your crabapples:
Crabapple Pastila (a no-bake cake!)
Crabapple Fruit Leather Recipe
Foraged Macarons (with Spicebush Berries & Crabapple Filling)
The Kentucky Belle (a crabapple bourbon cocktail recipe)
Crabapple, Cranberry, and Rosehip Chutney Recipe