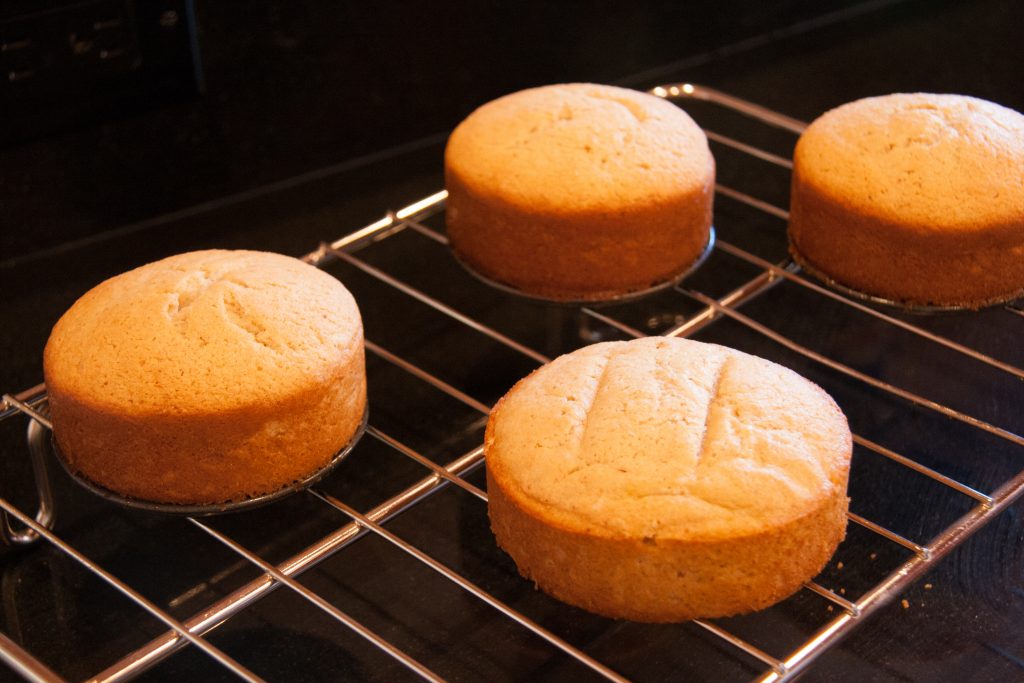 This chestnut pound cake has a sophisticated, light flavor, perfect for dessert or a tea-time snack. Chestnut flour has a subtle, nutty sweetness that's delicious in baked goods, and it's easier than you might think to make your own.
The batter will fill a single loaf pan or four mini springform pans, four inches in diameter.
What You'll Need to Make Chestnut Pound Cake:
7/8 cup all-purpose flour
1/2 cup chestnut flour
1/4 teaspoon baking soda
1/4 teaspoon baking powder
1/8 teaspoon salt
2 large eggs (lightly whisked)
1/2 cup butter (1 stick unsalted, softened)
1 cup sugar
1/3 cup buttermilk
1/6 cup dark or spiced rum
What You'll Do to Make Chestnut Pound Cake:
Preheat your oven to 350F and grease your pan(s).
Sift together the two flours, baking soda, baking powder, and salt. Repeat twice more, for a total of three ​siftings. I usually ignore sifting instructions, because I'm lazy and I can't really believe it's important, but in this recipe it really is. Why?
The chestnut flour and all-purpose flour must be well integrated so the cake will hold together. Gluten is the tie that binds (at least in breads and cakes) and when you work with flour that doesn't contain gluten (like chestnut flour), your batter may be too crumbly if the flours aren't well combined.
If you're using homemade chestnut flour, you may find some grains are larger than others. Sifting will catch the large grains in your flour blend and give you a chance to regrind them for a smooth flour and a cake with a better texture.
In an electric mixer, beat the softened butter until it's light and creamy.
Put the sugar in a spice grinder and give it a few pulses to grind it fine. It doesn't need to be a powder, like confectioner's sugar, but the cake will have better texture if the sugar is fine, like caster sugar. Of course, if you can find caster sugar, skip this step. I can't, so I grind regular sugar.
Cream the butter and finely ground sugar. Then add the eggs to the creamed butter and sugar and mix well.
Next, add 1/3 of the flour mixture to the butter, eggs, and sugar, and continue to beat. Add half the buttermilk and half the spiced rum. Add the next 1/3 of the flour, the remaining buttermilk, and the remaining rum, continuing to beat. Finally add the last of the flour, and keep beating.
Spoon the batter into your greased pan(s) and bake for 35 to 55 minutes, depending on the size of the pan. Cakes made in a single loaf pan will take longer to cook than those made in mini springform pans. The cake is done when the edges are golden brown and a toothpick in the center of the cake comes out clean.
This light cake is not super-sweet; if you'd like to take the sweetness up a notch, add a drizzle of homemade jam or jelly. But try it unadorned first, to appreciate the unique flavor of the chestnut flour. It's especially nice with a cup of hot tea.