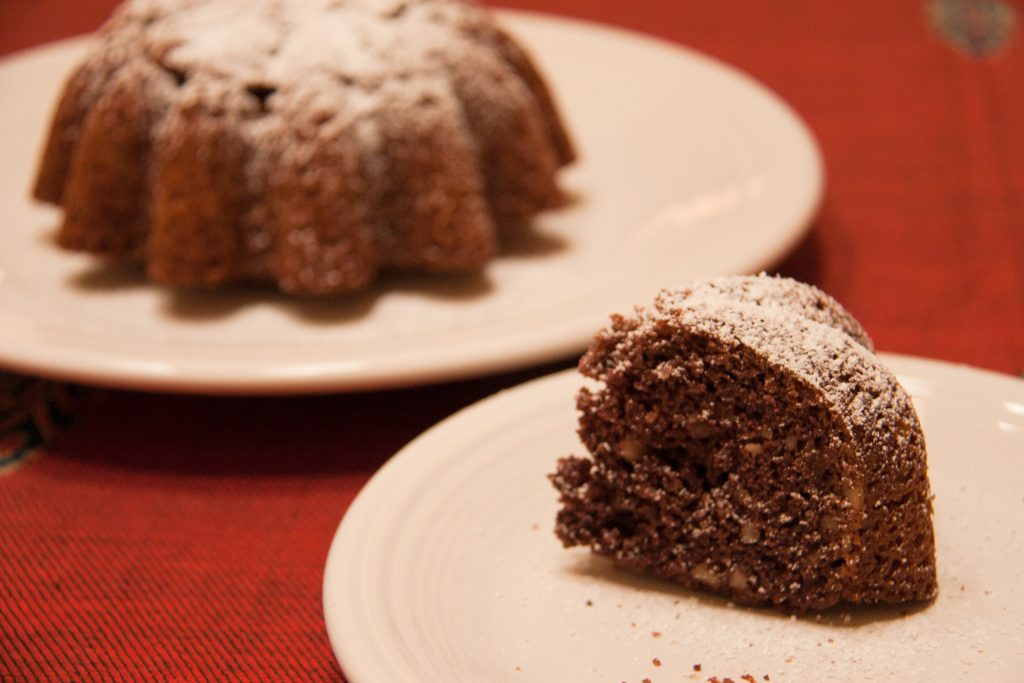 Ok, let's get one thing straight: black walnuts aren't for everyone. They have a strong, dark, winey taste, and this black walnut cake recipe focusses on the unique flavor of the nut. You're going to get pure, unadulterated black walnut taste here, so before you bake, sample a nut to be sure you like its very specific, strong flavor.
Because I usually have acorns on hand in the fall, I like to make this cake with half acorn and half regular flour, but you don't have to! If you don't have acorn flour, you can use 100% all-purpose flour. The cake will be a little lighter in color and density, but it will still be delicious.
This isn't a super-sweet cake and I like it that way. I think of it more as a tea cake than a dessert. If you want to sweeten it up, sprinkle some confectioner's sugar on top, or drizzle with a light milk glaze.
What You'll Need to Make Black Walnut Cake
1.5 cups acorn flour
1.5 cups all-purpose flour
1 tsp. baking powder
1 tsp. baking soda
2 sticks unsalted butter, softened to room temperature
1/4 tsp. salt
3 eggs
1 cup buttermilk
1 cup black walnuts, finely chopped
What You'll Do to Make Black Walnut Cake
Preheat your oven to 350F, then grease and flour one large Bundt cake pan or two smaller cake molds. Don't stint on this step; this is a sticky batter and you don't want the cake coming out of the pan in pieces.
Sift together the flours, baking soda, baking powder, and salt, then set aside.
In a separate bowl, cream the butter and sugar with an electric mixer. Add the eggs and continue to beat. Next add the buttermilk and flour mixture, then stir in the nuts and mix well.
Pour the batter into the Bundt pan and bake for 50 – 55 minutes, or until a toothpick stuck in the center comes out clean. If you're using two smaller pans, cooking time will be approximately 35 minutes.
Let the cake cool, then invert the pan onto a plate to remove the cake. Even though I'm a coffee drinker, I like this cake with a strong cup of tea. To serve as a dessert, sift confectioner's sugar over the cake or ice with a simple vanilla glaze or cream cheese frosting.