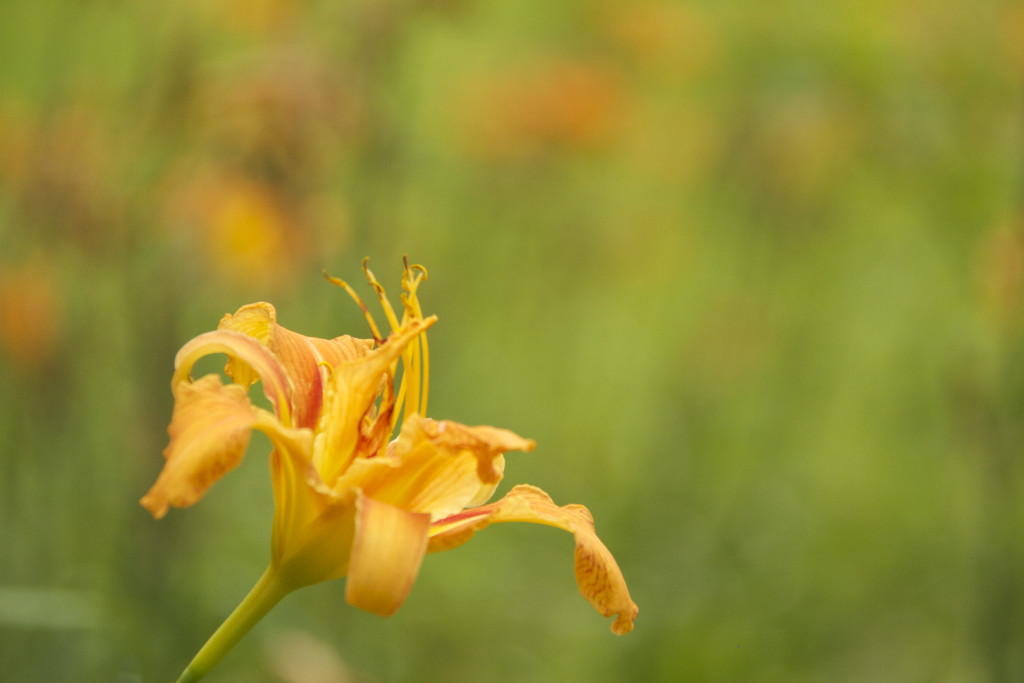 Daylilies are wild food superstars, providing four different edible parts during the growing season. I'd be hard pressed to choose which part is my favorite, so don't try to pin me down.
As garden plants, daylilies are outrageously popular. Entire plant societies are devoted to the daylily, but most gardeners appreciate the plant only for its looks, not its culinary potential. Just so you know, daylilies are not true lilies. They were probably given that common name because their flowers superficially resemble those of true lilies, but true lilies are members of the genus Lilium, while daylilies are in Hemerocallis. There are thousands of daylily cultivars, and while some (or many) of them may be edible, my experience is only with the straight species: Hemerocallis fulva.
N.B. I've read a few reports of people having allergic reactions to eating daylily tubers. I don't know anyone personally who's had this problem, but if this is your first time eating daylilies, start small. That's a wise approach to any new food, be it foraged or purchased.
As a garden plant, Hemerocallis fulva requires division every few years to keep it flowering well, so when it's time to divide, keep a few tubers for the kitchen. And if you don't want to dig up your own, take a walk around the neighborhood. Daylilies often outgrow their garden boundaries and it's not unusual to find masses of this under-appreciated edible plant growing wild in fields and along roadsides. In fact, an alternate common name for the daylily is ditch lily.
Oh Noble Ditch Lily, how do I love thee? Let me count the ways. (In order. Through the growing season.)
Daylilies are a great wild edible for beginning foragers: plentiful, tasty, and easy to identify. Truly a plant that feeds both body and soul. Once you've tried them, you'll never look at a daylily the same way again.