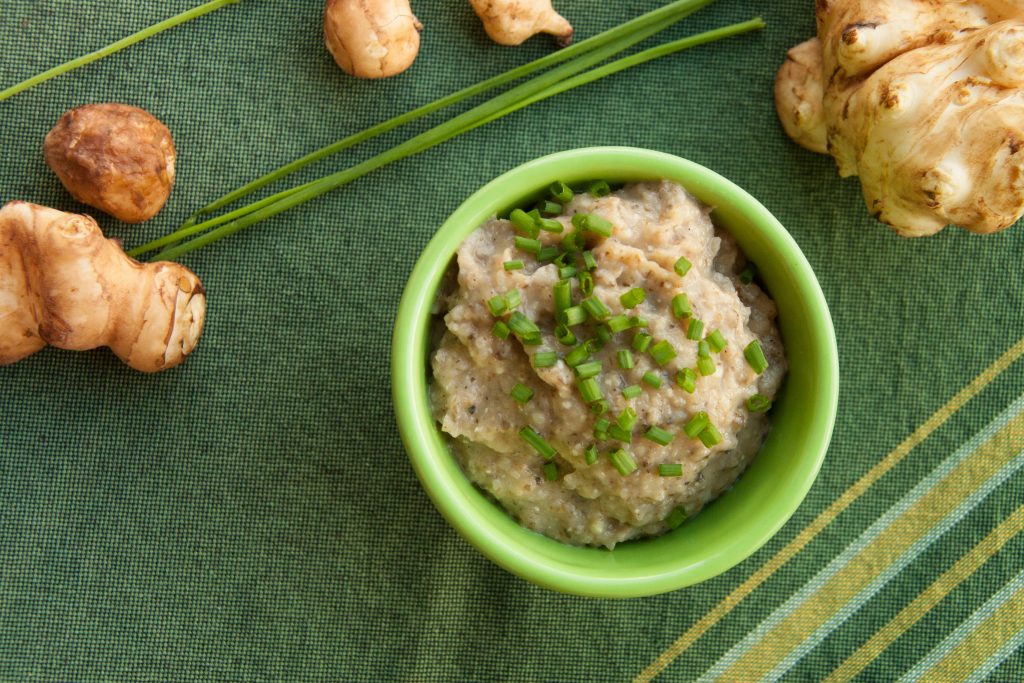 If you're a regular reader here, you know I've posted a lot of sunchoke recipes. I've spent hours in the kitchen playing with these tubers, using them every way I could imagine. This year I went for something simple, and I'll be darned if it's not my favorite recipe yet. At first I thought it was too obvious to post, but a recent email from a reader convinced me otherwise. (Thank you, Mohamad.) And so I give you sunchoke purée. May you enjoy it as long as your sunchokes last (which for me is usually until about March).
Jerusalem artichokes are a gateway food for foragers.
Let me explain. In fall and winter, you may find sunchokes on display at your local farmers' market or on the menu of a clever restaurant. No foraging required. Ah, but once you've tried them…the flavor is good enough to turn you into a forager, and may even convince you to plant some in your own backyard.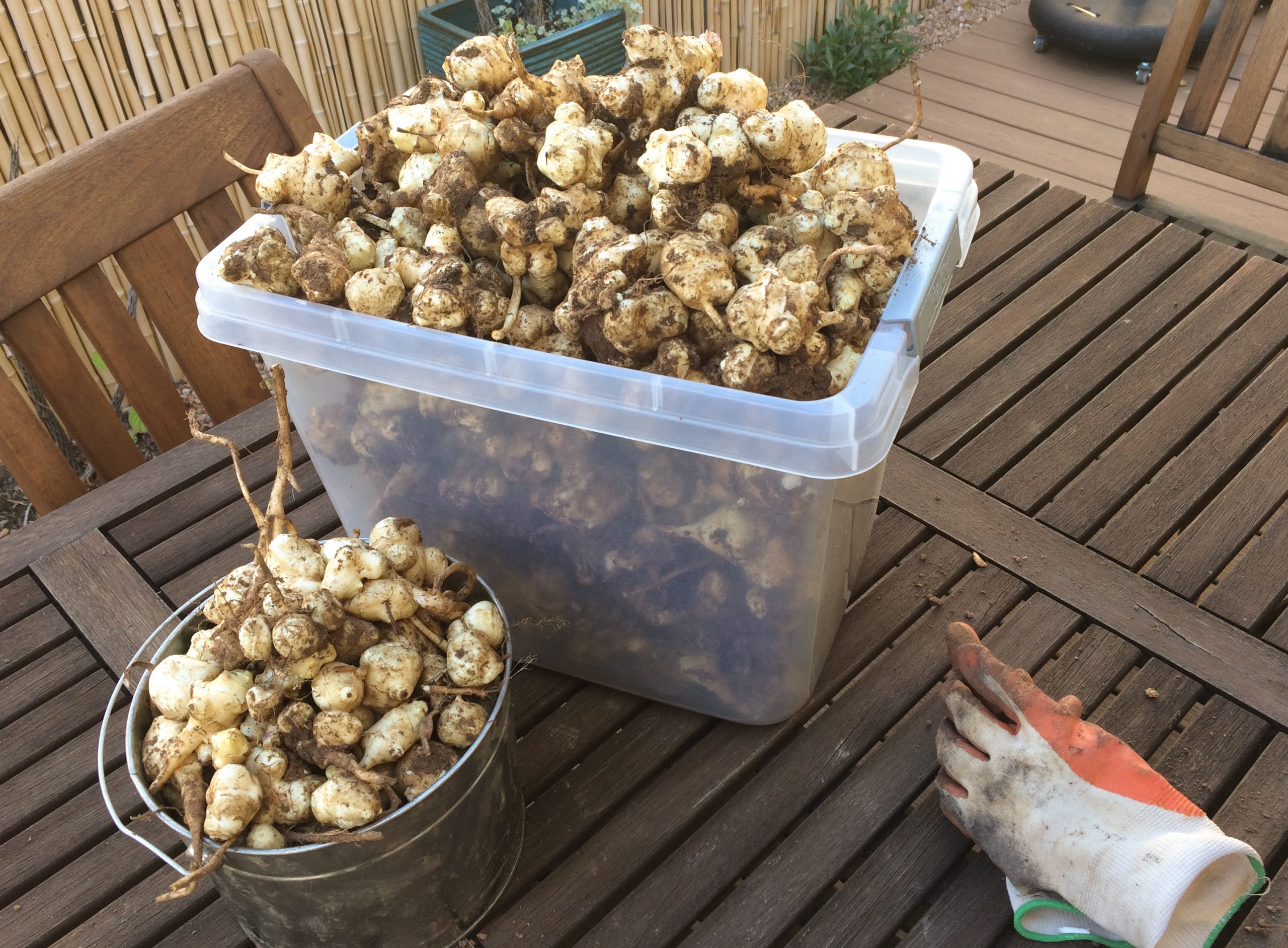 If that's the case, beware! These sunflowers have a VERY aggressive growth habit, and will multiply beyond your wildest dreams. We who grow sunchokes always end up with more than we need, giving them away, filling up our cold storage, and experimenting with different ways to use the tubers.
What You'll Need to Make Sunchoke Purée
6 cups of sunchokes, washed and chopped into 1-2 inch pieces (no need to peel)
1 onion, roughly chopped
olive oil
2 Tablespoons butter
1/2 cup Greek yogurt
salt & pepper
What You'll Do to Make Sunchoke Purée
Many Jerusalem artichoke recipes combine the tuber with potatoes. I can't imagine why, unless the authors think you can't handle the flavor of a new food. I have faith in you. And I want you to experience the pure flavor of sunchoke, so you can really get to know it. This purée is the perfect way to do just that.
Boil the sunchokes until they are easily pierceable with a fork. This should take 15 – 25 minutes, depending on how small you chop them.
While the sunchokes are boiling, sauté your onion over medium heat in olive oil, until lightly caramelized.
Transfer the onion and sunchokes to the bowl of a food processor and purée. Add the butter, yogurt, salt, and pepper, and purée some more. Start with two teaspoons of salt and one teaspoon of pepper, and adjust according to taste.
That's it. Ridiculously easy, right? Sunchoke purée has a tan/brown color as a result of leaving the skins on. If you're one of those people who doesn't like brown food, snip a few scallions and sprinkle them on top of your purée to pretty it up. But honestly, this dish doesn't need decoration. It's great as it is: simple and delicious. Serve it hot. Leftovers re-heat like a dream.