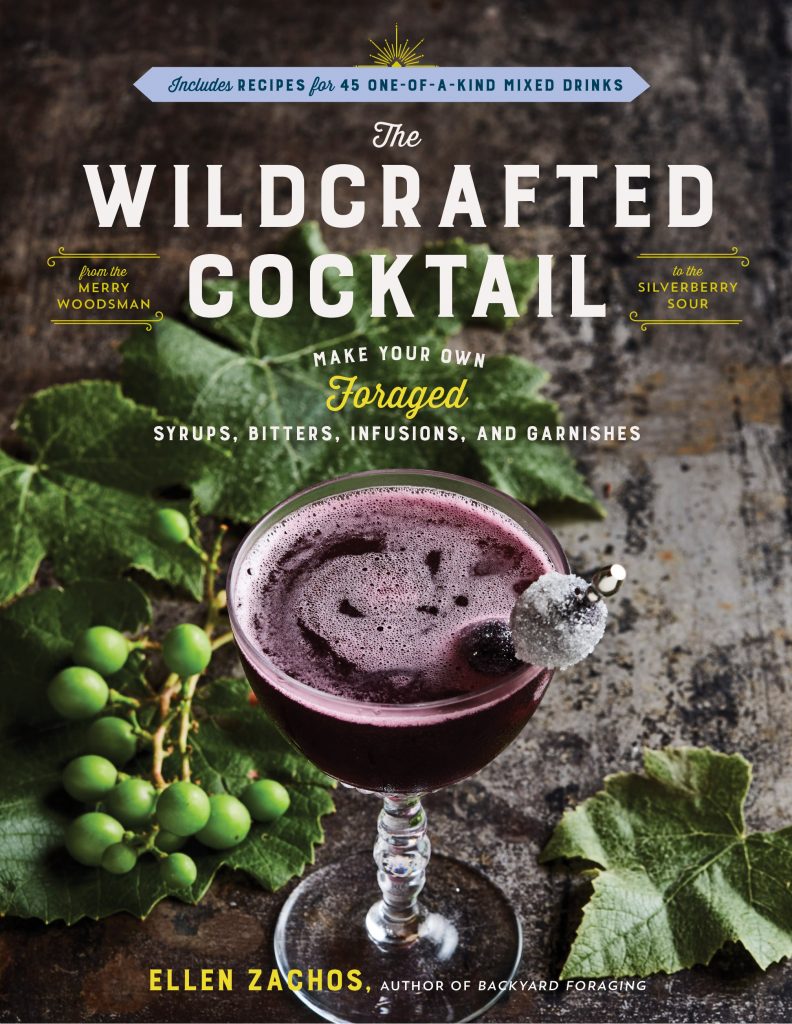 Sometimes I wonder if my friends only like me for my cocktails. Do they think I'm a pushover because I make them a wildcrafted cocktail whenever they ask? Ha! Joke's on them. They're actually helping me by drinking my foraged adult beverages.
I know what tastes good to me, but I aim to please a wide audience, and it's great to get feedback from people with different flavor preferences. Plus, I'm terrible at thinking of drink names, so when I ply my friends with drink, I ask them to help me name whatever it is they're drinking.
For New Year's Eve this year, the featured cocktail will be a Kiss My Sass. It's a spirit-forward combination of rye whiskey, sweet, spicy sassafras syrup, and a few dashes of homemade bitters.
The recipe is from my new book: The Wildcrafted Cocktail. If you're interested in cocktails, and curious about playing with wild flavors, this book is going to give you all KINDS of ideas! But you don't have to wait for the book to make yourself a Kiss my Sass. Try it on New Year's Eve. Or any other night of the year.
Toast the New Year with a Kiss my Sass
In a shaker full of ice, combine two ounces of rye with two ounces of sassafras syrup and shake for 30 seconds. Strain into a coupe and top with a few drops of bitters.
Sassafras syrup is easy to make. Combine one Tablespoon of dried sassafras root bark with one cup of water and one cup of sugar. Bring the ingredients to a boil, whisking so the syrup doesn't scorch. Reduce the heat and simmer on low for 20 minutes. Remove the pan from the heat, cover, and let the syrup cool for 4 hours, then strain and transfer to a bottle or jar, and cover. The syrup will be a vibrant, orange/red color and will keep in the refrigerator for several months.
If the ground is frozen where you live and you can't bear the thought of waiting until spring to try this excellent flavor combination, you can order sassafras root bark from Smoke Camp Crafts on Etsy. I've been pleased with their quality and service and I promise they're not paying me to say that.