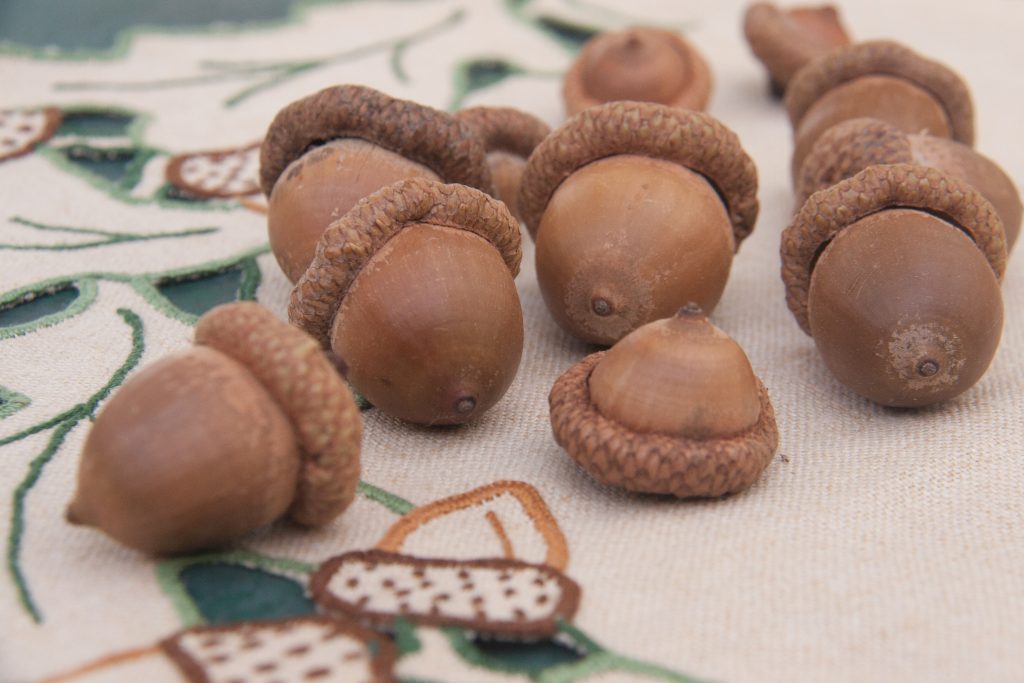 I tend to go a little bonkers for acorns. I've got them stashed away at every possible stage: unshelled nuts; shelled nuts; hot leached nuts; cold leached nuts; unleached nuts; ground acorn meal, acorn flour…the list goes on.
Acorns are one of the most versatile wild edibles you can forage for. Cold-leached, they make a gluten-free flour that adds richness to sweet and savory baked goods. Hot-leached acorns (also gluten free) can be eaten as nuts or used as a soup base. (Boiling the nuts cooks the starch, making it less useful as a flour because it doesn't bind together well.) In mast years it's possible to harvest enough acorns to last several years, which is a good thing, since not every year is a mast year.
I thought it might be helpful to you, dear reader, if I gathered all my favorite acorn posts in one place, so you could get to them easily. There will be more, that's for sure. I haven't written up my acorn liqueur recipe yet, or acorn fesenjan, or acorn orgeat, or acorn burgers. But I will. And when I do, I'll link to them here so you'll know where to find them.  For now, this should get you started:
Acorns: The Test of a True Forager
Cold Leaching Acorns (three methods)
Steamed Acorn Brown Bread Recipe
Acorn Flour Wild Ginger Snaps Recipe
And btw, it's not too late to forage for acorns. Some foragers swear the nuts are even tastier in spring when the nuts have started to sprout, although I haven't tested that theory yet. Guess I know what I'll be doing when the snow melts. There's always more to learn.