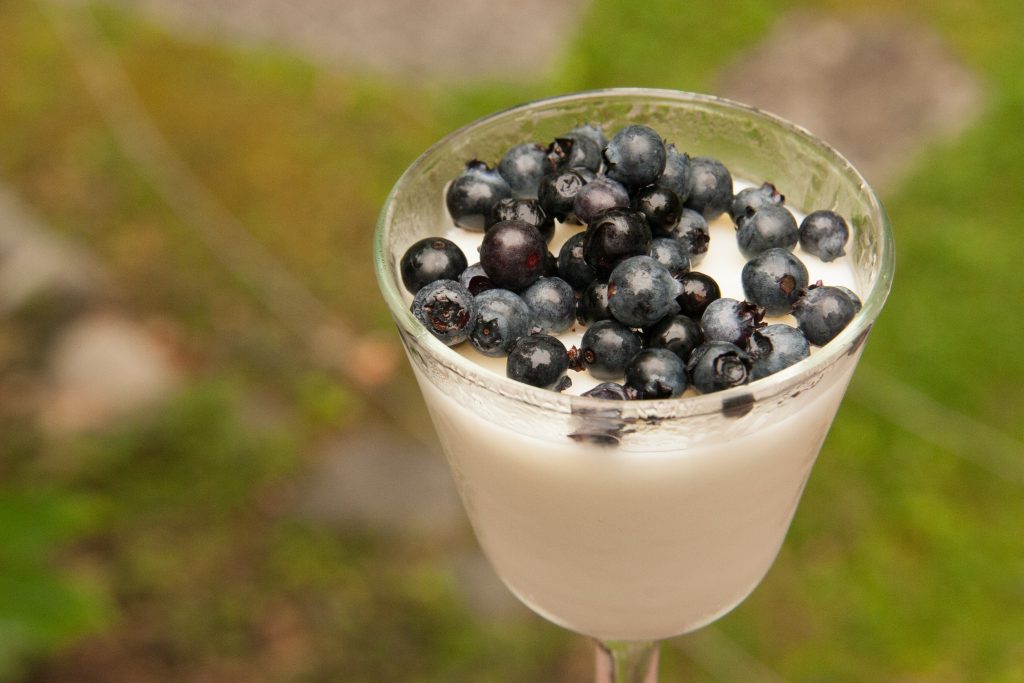 Whenever I hear the word blancmange I think of the Monty Python sketch where a giant blancmange (from the planet Skyron) turned everyone in England into Scotsmen, so it (the blancmange) could win Wimbledon. Which is only one of the reasons I smile whenever I eat this melilot blancmange. The other reason is because it's delicious.
Melilot is a common weed with a sweet, vanilla-hay flavor. Milk, infused with melilot is the base for this dessert.
What You'll Need to Make Melilot Blancmange:
1/8 cup dried melilot
2 cups whole milk
1/4 cup cornstarch
3 Tablespoons sugar
What You'll Do to Make Melilot Blancmange:
Crumble your melilot into a pint jar and fill the jar with whole milk. Cover the jar, shake it well, then refrigerate for four to five hours. Strain the milk, and discard the solids. Melilot has a very strong flavor and infuses relatively quickly.
Pour the milk into a saucepan, then add the cornstarch and sugar to the cold milk. Heat the mixture gradually, whisking to dissolve the solids and prevent scorching. The pudding will thicken gradually. When it starts to boil, remove it from the heat and pour into dishes. That's it. It's that simple.
This dessert can be served warm or cold. Warm, it's a smooth, creamy pudding. If you refrigerate your blancmange, it will solidify to the texture of a firm panna cotta or jello. As with any pudding, be sure to cover your blancmange in the refrigerator to prevent a skin from forming.
The flavor of the melilot blancmange is more complex than plain vanilla. It plays well with any kind of fruit, and is pretty darned good plain. Just don't give it a tennis racket.