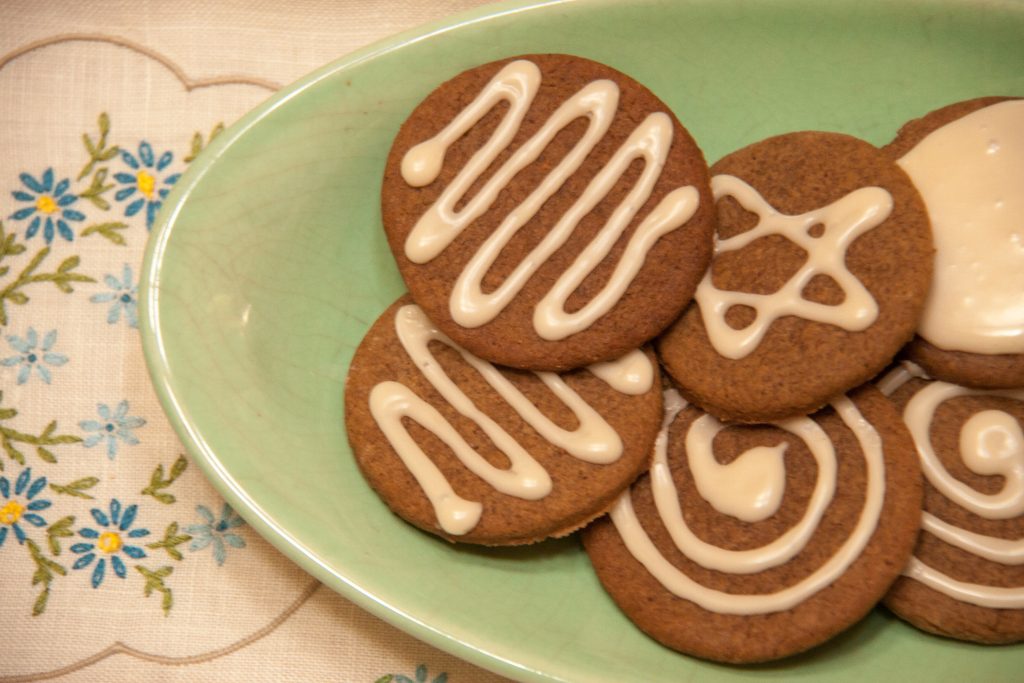 Are you a cookie maker? Whether you're baking for a school event, an office party, or a picnic, why not add a new and unusual flavor to your next batch? Even if all you do is bake from a mix, you can add a personal touch that makes your cookies stand out. This simple juniper berry icing takes even the simplest gingerbread cookie over the top. It would also be delicious on butter cookies, pumpkin cookies, any cookie that might benefit from a sweet, spicy glaze.
Juniper is a familiar spice in savory dishes like sauerkraut, and it's also what gives gin its distinctive flavor. But it works equally well in sweet dishes, especially when paired with other strong flavors. The taste of juniper berry glaze is strong, sweet, warm, and slightly bitter. Use your favorite gingerbread cookie recipe, then finish with this icing. It's a unique flavor that holds its own against the strong taste of gingerbread; the two complement each other perfectly.
What You'll Need to Make Juniper Berry Icing
1/3 cup juniper berries
3/4 cup half & half
1 lb. confectioners' sugar
What You'll Do to Make Juniper Berry Icing
Use a mortar and pestle to lightly crush the juniper berries. You may also use a spice grinder, but don't go overboard. You don't want a powder, you just want to break the berries up a little. Exposing more surface area (by breaking up the berries) makes it easier to infuse the juniper flavor into the cream.
Combine the berries and half & half in a saucepan and heat to a simmer, whisking to avoid scorching. Remove the liquid from the heat at the first sign of bubbles, then allow it to steep and cool for four – five hours.
Strain the half & half and discard the berries.
Measure the confectioners' sugar into a bowl, then stir in the cream bit by bit, until the icing reaches the desired consistency. You may not need the whole 3/4 cup, but you'll probably come pretty close. Transfer the icing to a squeeze bottle to drizzle the icing in patterns, or frost your cookies with a spatula. Extra icing will keep in the refrigerator for several weeks.
Get ready to experience the classic "I didn't know you could eat that!" reaction when you tell your guests what the frosting is made of. I bet they'll come back for more.