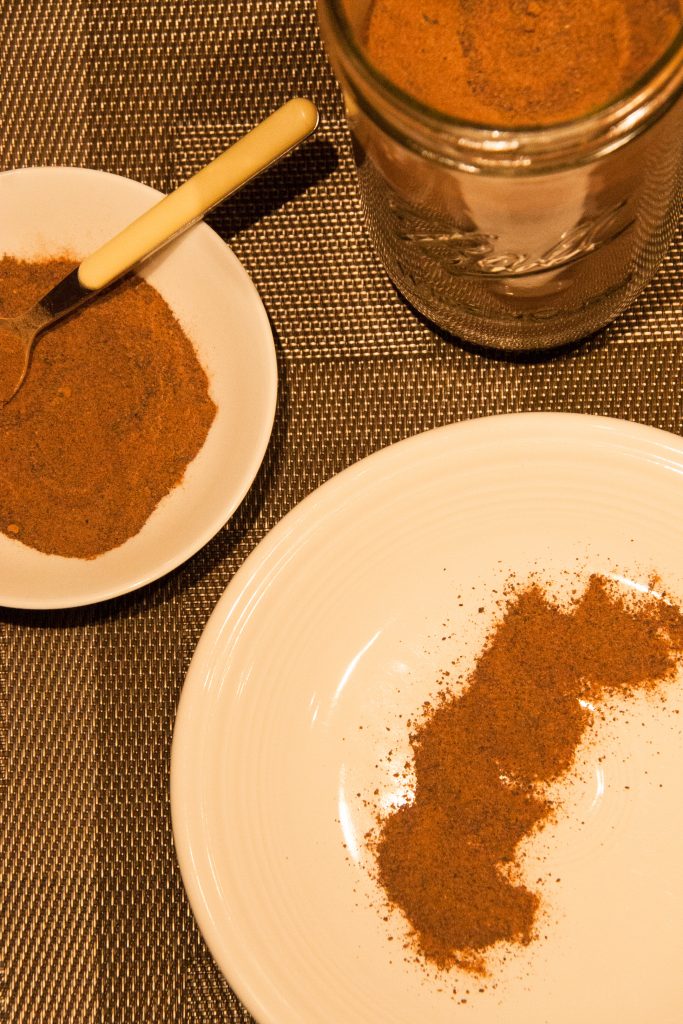 It doesn't take long to get addicted to the flavor of carob. Taste it once and you're hooked. And if you're lucky enough to live where carob trees grow, making your own powder is easy to do at home. It takes a little time, but it's not difficult, and the flavor and smell of fresh carob make it all worthwhile.
1.  Clean your Carob Pods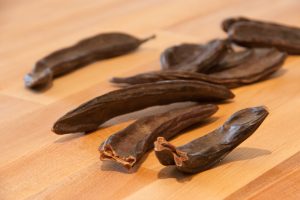 After you've harvested your carob pods, bring them back to the kitchen and rinse them off. Since carob pods can be gathered from the ground, they're often a little dusty and benefit from a good wash.
2. Boil and Soak to Soften the Carob Pods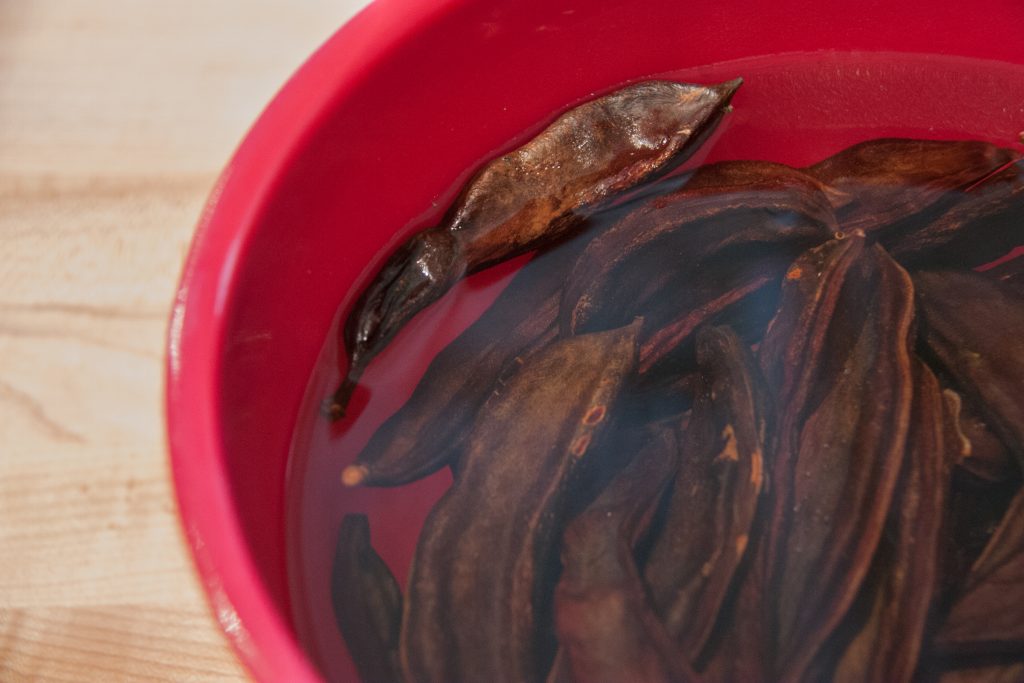 Next, place them in a large pot and completely cover them with water. Bring the pot to a boil and simmer for 10 – 15 minutes, then turn off the heat and let the pods soak for 5 – 6 hours or overnight.
3. Split the Carob Pods and Remove the Seeds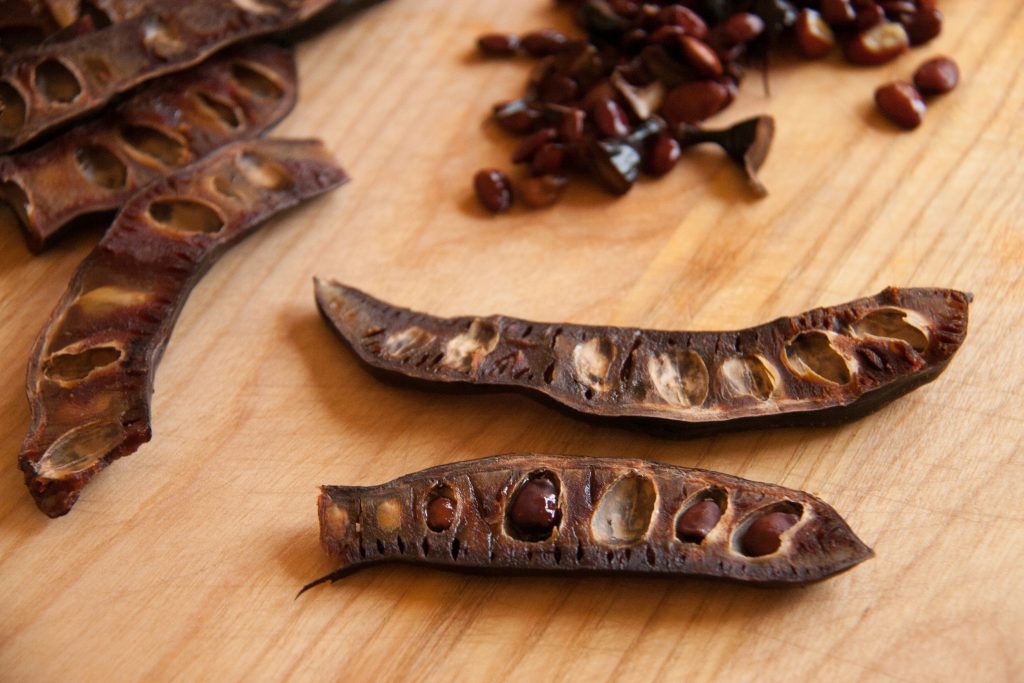 It's the flesh of the carob pods that's tasty and sweet. Slice each softened pod horizontally down the middle, revealing the very hard seeds inside. Remove the seeds and throw them away. Or plant them, if you live someplace where the climate is right for growing carob trees! In the U.S., carob is hardy to USDA hardiness zone 9, or zone 8 with winter protection.
4. Dry the Carob Pods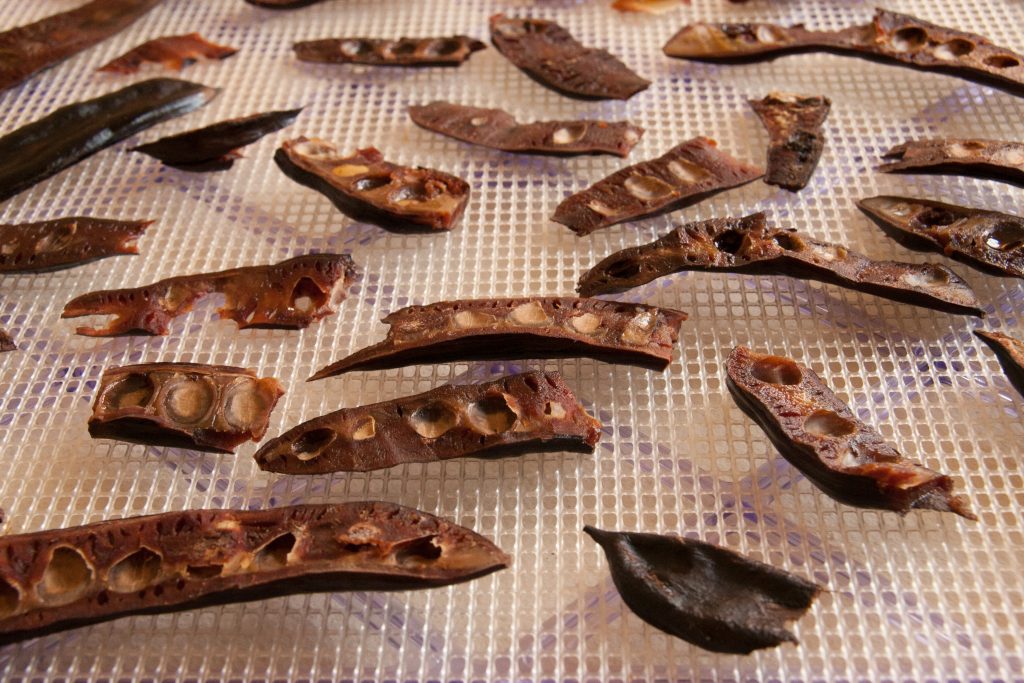 If you have a dehydrator, dry the split pods at 125F for as long as it takes to make them easy to snap in two. To speed this up, you can tear the pods into one inch pieces or give them a rough chop in a food processor. If you don't have a dehydrator, place the pieces in a single layer on a cookie sheet in the oven at the lowest possible setting.
5. Grind the Dried Carob Pods
Once the pieces are dry enough to snap, pour them into your blender. The dry grains canister of my Vitamix did an excellent job, but regular blenders will also work and you can do small batches in a spice or coffee bean grinder.
6. Refine the Carob Powder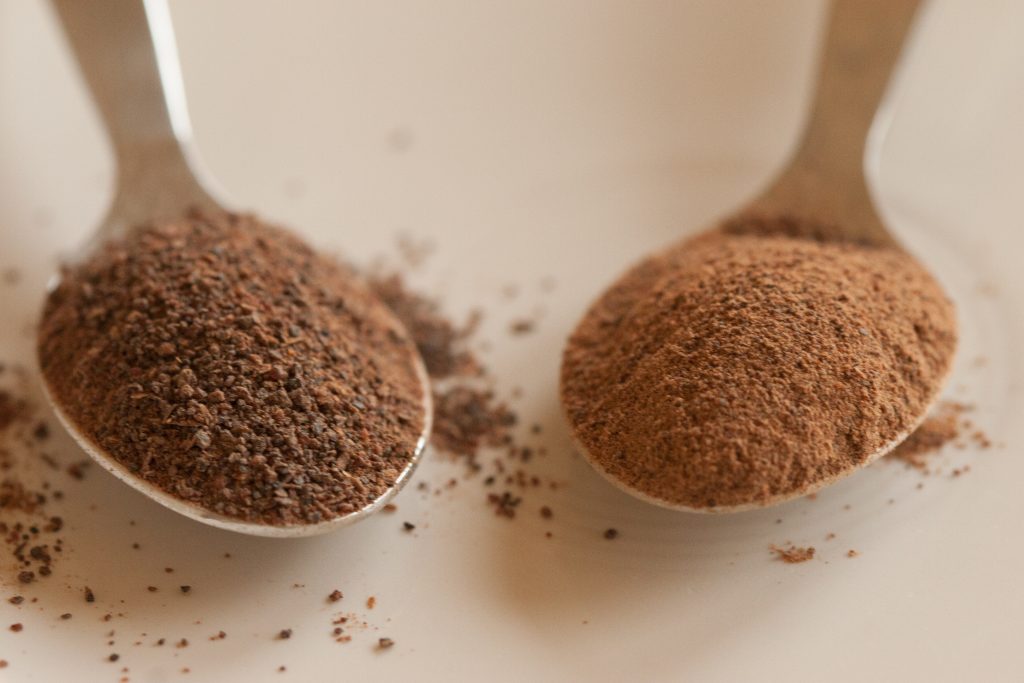 You'll end up with two sizes of carob particles: a very fine powder and a slightly larger granule. The larger granules won't dissolve in solution, so if you want a perfectly smooth pudding or hot beverage, separate the powder from the larger granules, using a fine sifter or a jelly bag. The coarser granules can be used in baked goods and raw carob candies.
Now that I've learned to appreciate carob, I can't stop thinking of ways to use it: carob horchata, carob pudding, carob coconut balls, black walnut carob bars… I'm going to need some more pods.