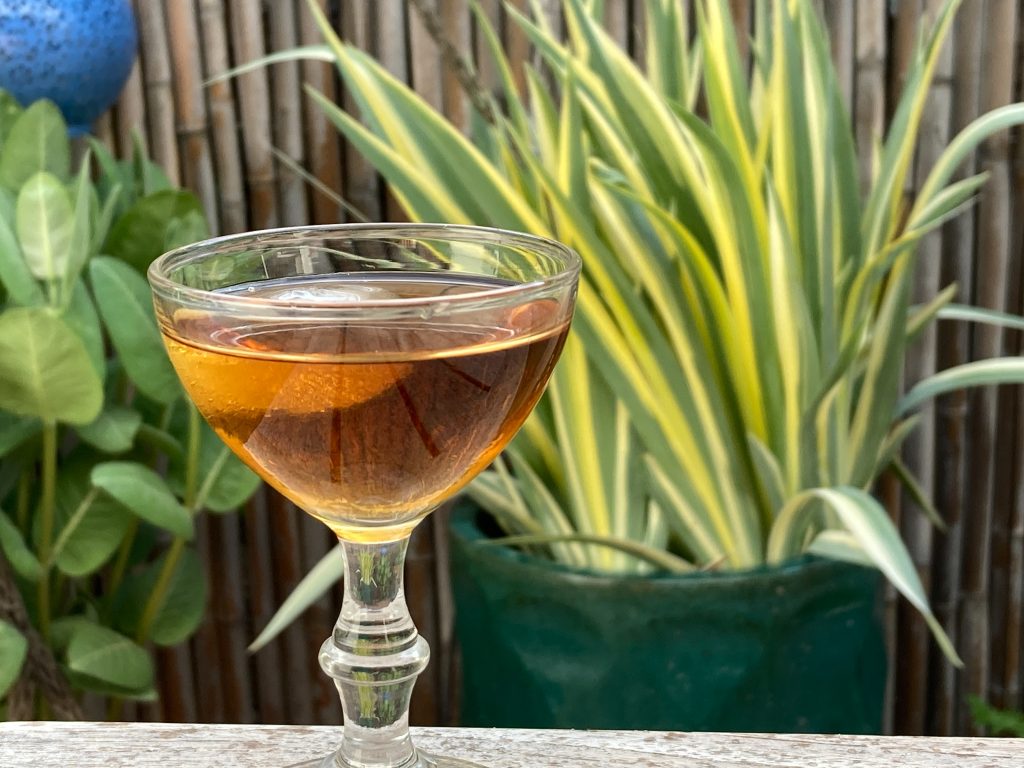 I'm not 100% sure what I should call this (except delicious!) but it was inspired by umeshu, the Japanese liqueur made from unripe ume (plums), rock sugar, and shochu (a clear, flavorless, distilled spirit). My foraged version is made with unripe apricots, granulated white sugar, and vodka. Since I think I invented this, I'm going to claim naming rights: Apricot Umeshu!
In Japan, the fruit comes from Prunus mume, and although that's considered a plum, it's actually more closely related to the apricot. It's in the Armeniaca section of the genus Prunus, and the apricot is Prunus armeniaca.
Lucky me! The streets of Santa Fe are loaded with apricot trees as are many of the alleys in our neighborhood. I consider the branches that extend into streets and alleys to be fair game, and now is the time to pick the green fruit.
This recipe couldn't be simpler. Mostly what you need is patience. And as one of the least patient people on the planet (ask my husband), I can tell you it's worth it. The finished product is more floral than fruity but there's a hint of apricot flavor in there. Once you've made it, you'll look forward to unripe apricot season every year. The recipe can be scaled.
What You'll Need to Make Apricot Umeshu
2 quarts unripe apricots
1 cup granulated sugar
vodka!
What You'll Do to Make Apricot Umeshu
Now comes the hard part: Wait three months.
I know. It's hard. You may open the jar and sniff if you like, but try to refrain from tasting until 90 days have passed. Then strain off the fruit and taste your liqueur. You're looking for a pleasant sweet/sour balance. I usually add a little simple syrup at this point. You'll make this decision according to your personal taste. For me it's usually a ration of 20:1 or 15:1, liqueur to simple syrup.
In Japan, umeshu is sometimes used in cocktails, but I drink my apricot umeshu with a single cube of ice. I want to experience that unique, seductive flavor all on its own. It's superb.