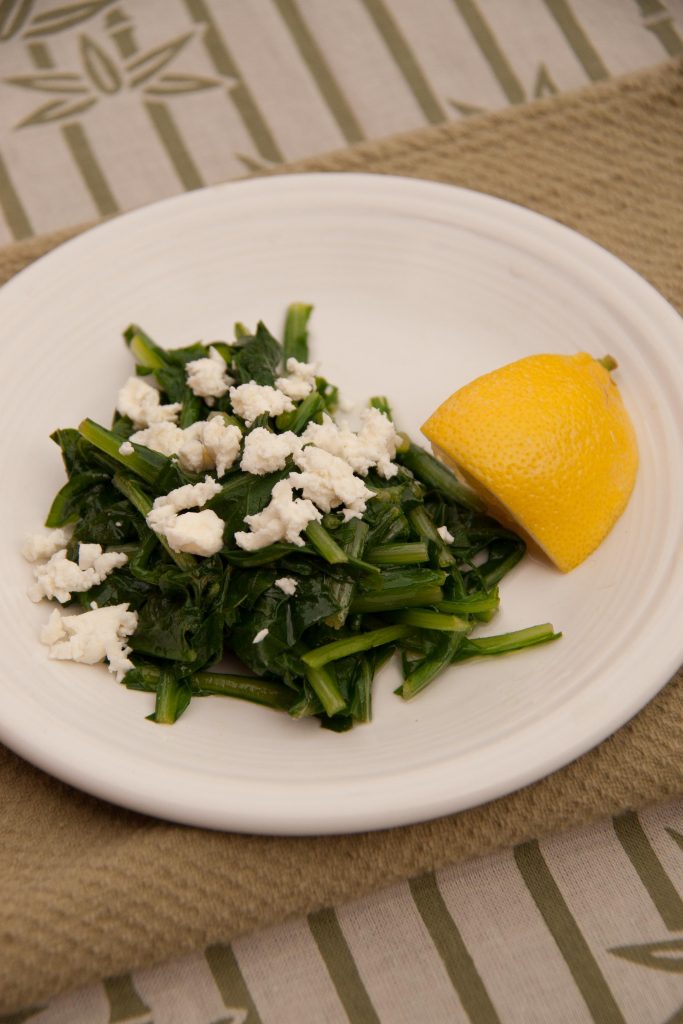 Years ago, before I was officially a forager, I visited Crete in early Spring with my parents. As we approached the entrance to the Samaria Gorge we saw that the fields were full of people picking something. My father pulled over and made me get out to ask what they were harvesting. Being a dutiful (albeit slightly resentful) daughter, I asked the first person I met.  He slapped his generous belly enthusiastically with both hands and answered, "Χόρτα! Για την υγεία!" (Greens! For the health!) Later that afternoon, I'm sure we were served some of those very same greens: tender young dandelion greens, briefly blanched, then sautéed in olive oil and served at room temperature with a squeeze of lemon juice.
We've all heard about the health benefits of the Mediterranean diet. Foraged greens and other wild edibles are an integral part of that diet not just because they're abundant, free, and healthy. They're also undeniably delicious. On Crete you're as likely to find wild greens pie (hortopita) as you are spinach pie (spanikopita) on the menu.
Foraging for wild edibles is part of everyday life, as common as buying fresh vegetables at the open air market. In fact, you'll often find wild edibles for sale at those markets.
Whether you're on Crete or in Santa Fe, dandelion greens are a tonic, a rush of vitamins and minerals, and the fresh flavors you've been craving for months. Many foraged greens can be used interchangeably in recipes like stir fries, quiches, stews, and soups, but since some greens are mild and others quite bitter, it's a good idea to get to know the major players in your area. Dandelion greens fall into the bitter category and are often served cooked. (Cooking removes some of the bitterness.) Dandelion greens can also be used raw in salads, balanced with milder greens.
My favorite way to eat dandelions is just the way yia yia (my grandmother) used to make. It couldn't be simpler…it isn't even really a recipe. Wash your dandelion greens and blanch them for about a minute in boiling water. Then sauté for another minute or two in olive oil with a little chopped garlic, some salt and pepper. Remove from the heat, squeeze just a smidge of lemon juice on top and toss. Finish with a few crumbles of feta and voila: spring in Greece…on a plate.