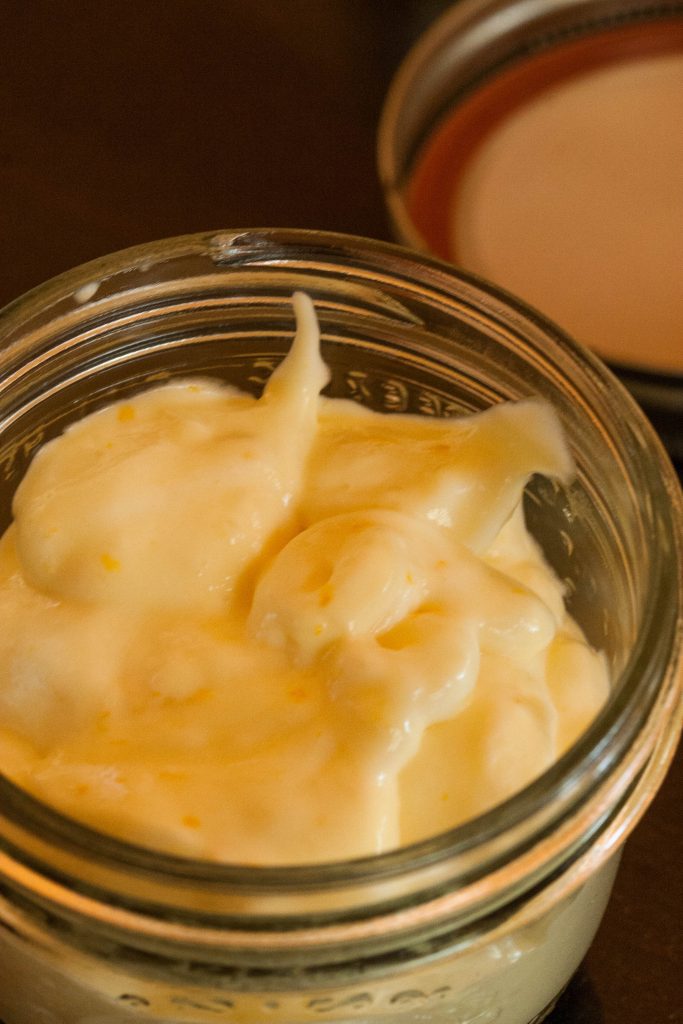 Meyer Lemon Mousse is a superb dessert. "Why?" you ask. Because it's everything you could want in a dessert. Its flavor and texture are sensuously satisfying. It's both sweet and tart. It's creamy and rich, yet light and fluffy. It's easy to make, but looks like you slaved over it in the kitchen. Your dinner guests are sure to be impressed.
What You'll Need to Make Meyer Lemon Mousse
1/4 ounce package of unflavored gelatin
1/2 cup fresh or frozen Meyer lemon juice
4 eggs
1 Tablespoon grated Meyer lemon zest
1/2 cup sugar
1 cup heavy cream
This recipe uses raw eggs! That doesn't bother me, but some people aren't comfortable consuming raw eggs. If you are one of those people, or if you follow a vegan diet, you may already know about the many possible substitutes for raw eggs in mousse recipes (ranging from tofu to marshmallows to cornstarch). I've never tried any of those, but if you do try one in this recipe, please let me know how it turns out.
What You'll Do to Make Meyer Lemon Mousse
Pour the lemon juice into a saucepan, then sprinkle the gelatin evenly over the surface of the juice. Let this sit, unheated, while you move on to the next step. This is called blooming the gelatin. We'll get back to it in a few minutes.
In a bowl, combine the eggs, Meyer lemon zest, and sugar. Use an electric beater to thoroughly blend these three ingredients.
Now go back and check your gelatin. Blooming gelatin involves first softening, then melting the powder in a base liquid, in this case: Meyer lemon juice. By now, your gelatin has absorbed the lemon juice and will look lumpy on the surface. Turn the heat on low under the saucepan and warm the juice, whisking to dissolve the gelatin. This will only take about a minute. Rub a little bit of juice between your fingers to be sure all the gelatin granules have dissolved. If it doesn't feel completely smooth, keep whisking. When the gelatin has dissolved completely, remove the mixture from the heat, and let it cool for two to three minutes.
Pour the egg mixture into the juice slowly, whisking to combine.
In a clean bowl, whip the cream to the soft peak stage, then add that to the egg mixture and combine thoroughly. Next, pour the mousse into serving dishes, and cover them. I like to serve this dessert in quarter pint (four ounce) canning jars. The jars are attractive, and each jar has its own lid so you don't have to fool around with little pieces of plastic wrap. Plus, the size is perfect for an individual serving. If you'd rather serve the mousse from a large bowl, cover it with plastic while it sets.
Refrigerate the mousse for several hours before serving.