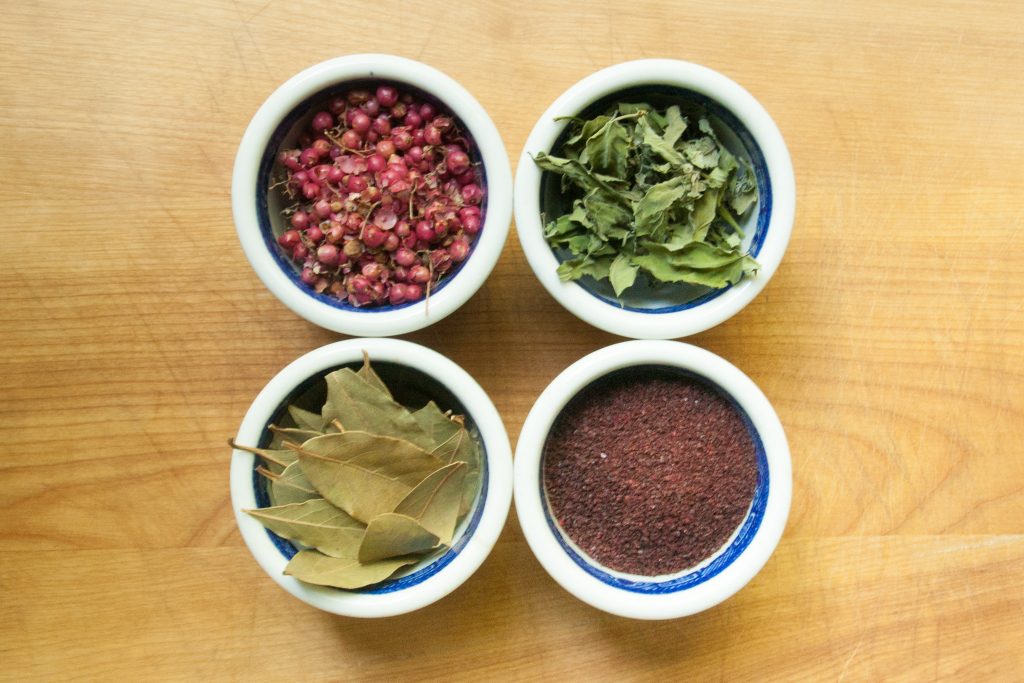 When it's time for me to cook or bake something really special, I look through my foraged spice cabinet. I don't do this for just anybody. Foraged herbs and spices take time and effort to gather, and I only use them when I'm cooking for someone I think will appreciate their specialness.
My favorite spices are foraged. Sure, I still love basil and vanilla, and I couldn't do without salt (which I would forage for if I didn't live in the desert). But foraged spices are unique. They bring the flavor of a particular place and time to your dish. These are unbuyable flavors.
The lemony sumac I use for my dry rub was harvested on a hot August day along a dry dirt road in rural Pennsylvania. The juniper berries were a bonus I found on my latest mushroom hunt in the Colorado Rockies. And the bee balm I use on my pizza (who needs oregano?) is from my sister's garden in New Hampshire.
Here's what you'll find in my foraged spice cabinet. What's in yours?