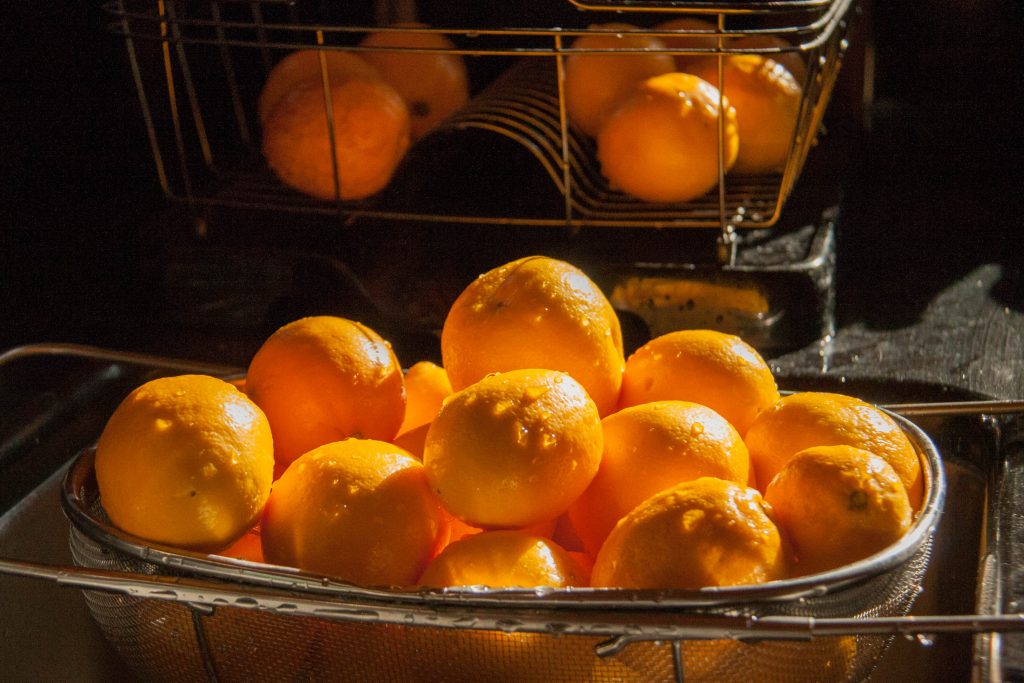 The improved Meyer lemon is a very special fruit. Special because it's delicious. Special because it's fragrant. Special because it's disease resistant. Special because you can grow it in a pot.
I didn't meet my first Meyer Lemon until late in life, but now I'm making up for lost time, using this versatile fruit every way I can: preserved Meyer lemons, Meyer limoncello, Meyer lemon cake…the list goes on.
The original Meyer lemon was brought to the United States from China in 1908 by Frank Meyer. Alas, in the 1940s, it was discovered that the Meyer lemon carried a serious citrus virus and it was banned from commercial cultivation. That's why the title of this post is Improved Meyer Lemon. Today, all Meyer lemons are the improved, virus free variety. It's hardy to zone 9, but because the tree is relatively small and grows well in containers, it can be grown as an indoor plant where winter temperatures get too low for it to survive outdoors. And unlike many other citrus, the improved Meyer lemon will actually produce fruit when grown in a container, especially if you can give it a summer vacation outdoors, in full sun.
You can buy improved Meyer lemon trees at garden centers and grow your own fruit, but you might not have to. Depending on where you live, a walk around the block may reveal a tree (or three) laden with lemons. Meyer lemons are popular landscape plants in warm areas because not only do they stay relatively small (six to ten feet tall) but they also produce copious amounts of fruit. That means they fit nicely into suburban yards and they're easy to harvest since you don't need a super tall ladder. And even if your neighbors with the Meyer lemon tree like to make the occasional bottle of limoncello, there's no way they're going to use all the fruit…this tree really puts out. I suggest you offer a trade: they give you lemons, you give them marmalade.
The improved Meyer lemon is not a true lemon, it's a hybrid of a lemon and a mandarin orange. As a result, the skin is thinner than that of a true lemon, and the fruit is slightly sweeter and less acidic. Ripe fruit is juicier and slightly rounder than true lemons, and when left to mature on the tree the fruit takes on a rosy/orange tint. Fruit ripens year round but the heaviest harvest time is in winter. 
As a gardener, I appreciate the fact that the improved Meyer lemon is more cold hardy than true lemons. The trees themselves survive temperatures as low as 20F, although you may notice foliage damage. Fruit won't survive a freeze, so if you have a tree staked out in your neighborhood and the weatherman is predicting snow, you'll want to harvest before temperatures drop below 32F.
If this fruit is so great, why don't we find it in supermarkets? The thin skin and extra juiciness make it difficult to transport without damaging the fruit, and damaged fruit is unsold fruit. Despite that, specialty markets across the country are beginning to offer Meyer lemons in winter, and if you're lucky enough to live where they grow, Meyer lemons can be found in farmers' markets and fruit stands.
Because Meyer lemons are sweeter and less acidic than true lemons, they can't be substituted one-for-one in all lemon recipes. But with a little tinkering and experimentation (and some help from me!) you'll grow to love the complex flavor of this citrus hybrid.