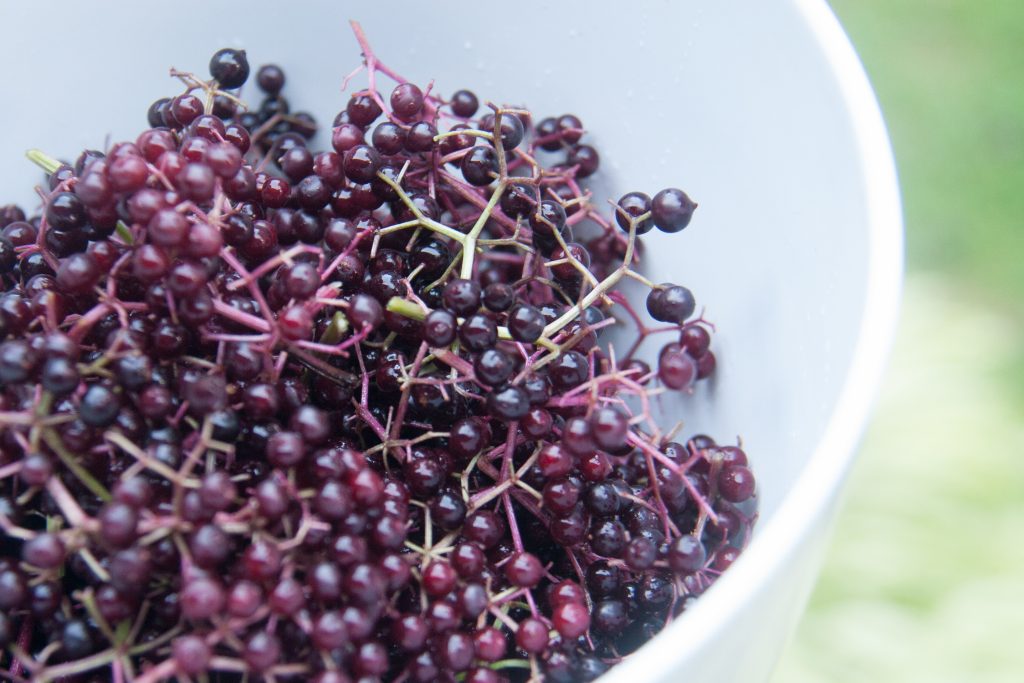 Elderberries don't grow wild where I live in New Mexico. But just a few hundred miles north, in Denver, I find plenty of elderberries, and I think it's worth the drive.
There are two general categories of elders: those with blue/black fruit and those with red fruit. Red fruited elderberries are considered poisonous by many, although that may not actually be the case. According to Sam Thayer (Nature's Garden, 2010), the taste of the red fruit, however, is so inferior as to make it unworthy of the time it takes to harvest and process it.
In contrast, several species of blue/black fruited elderberries are not only safe to eat, but highly recommended. In Europe, Sambucus nigra is the dominant species. In the eastern two thirds of the United States, you're most likely to find S. canadensis. Both have dark blue, almost black fruit and there is some controversy over whether they are separate species or varieties of a single species. Some foragers claim that the fruit of S. nigra has a stronger flavor than that of S. canadensis, but I have no personal experience with this comparison.
In the western United States, the most common species is S. caerulea and in the desert southwest, S. mexicana. Both of these have blue fruit with a white bloom similar to that of grapes. Again, there is disagreement as to whether these are two distinct species and some authorities list S. mexicana as a synonym for S. candensis.
All four of the above species (or varieties) can be harvested and processed in the same way, although taste varies among the four. Only the flowers and ripe fruit are considered edible; all other parts of the elder contain cyanogenic glycosides, which, when consumed in large amounts, can result in cyanide poisoning. So please, don't go around chewing on vast quantities of elderberry twigs and leaves. Raw elderberry fruit contains smaller amounts of these same compounds but many people eat them without complain, myself included. To be perfectly safe, cook your elderberries before eating them. They taste better that way anyway.
In nature, Sambucus are often found in abundance along streams and lake shores. In Pennsylvania it almost always grows near poison ivy. Before I step up to deflower an elder, I look down to make sure I'm not stepping in poison ivy. I usually am. Feral elderberries can be large, sprawling plants, but new cultivars have been bred for interesting foliage color (purple, chartreuse) and smaller stature, making them excellent garden plants. Their flowers and fruit are just as worthy as those of the straight species, but since they've been bred for their foliar good looks, they usually produce fewer blooms and consequently, less fruit.
Depending on where you live, elderberries ripen in late summer to early fall. The clusters of fruit can be so heavy that they bend their branches almost to the ground. Gather the fruit as soon as it ripens to a dark, purple-blue. (You'll have competition from the birds, so don't wait!) Cut off the entire umbel of fruit, rinse the berries, let them dry, then pop them in the freezer.
How to Harvest & Prepare Elderberries
Once the berries are frozen, they're easy to remove from their stems by combing your fingers through the fruit. Each berry has a substantial seed, so I like using the juice, rather than the entire fruit.
Elderberries can be juiced as you would juice any other soft fruit. Put them in a saucepan and add a little water to prevent scorching. Heat, and gently simmer until the fruit is softened, then either use a food mill to remove the seeds, or strain the juice through a jelly bag. But beware the elderberry slime!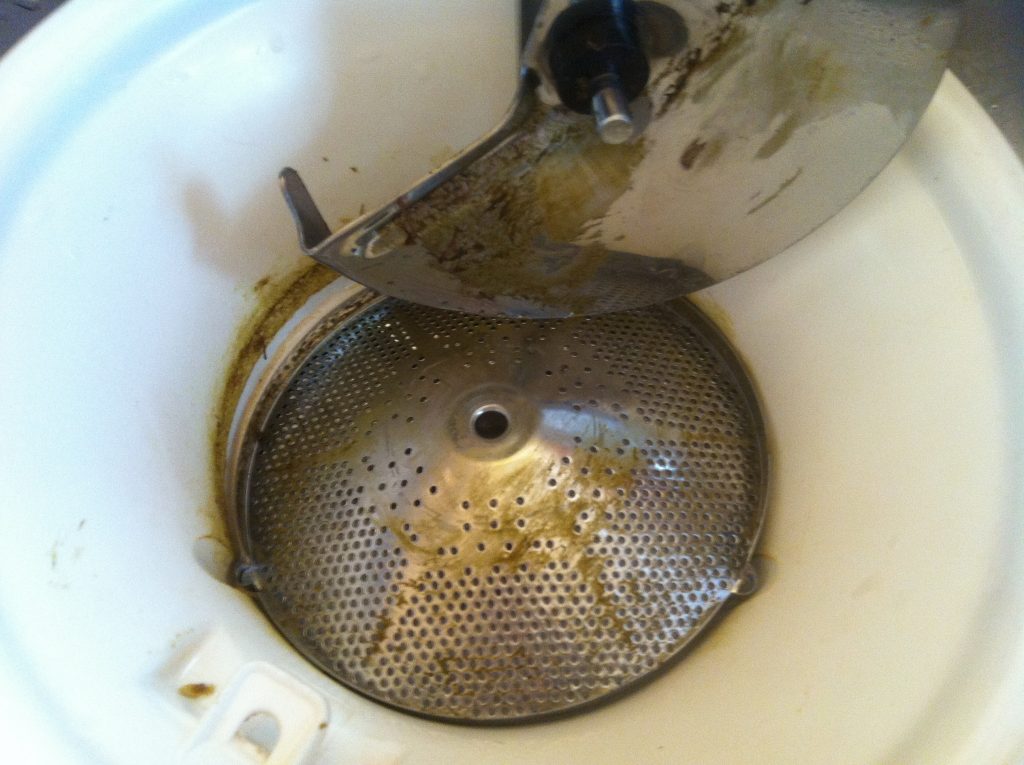 Don't ask me what it's made of, because I don't know. But I can tell you that processing elderberries leaves behind a sticky, greasy, stubborn mess that is tough to get rid of. You may read that it comes off with hot water or dishwashing detergent, but it does not! I get the best results from soaking a rag or paper towel in vegetable oil and rubbing away the slime. If you're dealing with a slimy jellybag, soak the bag in oil, and rub the slime away with a stiff brush.
I realize this may sound like a lot of trouble, but it's totally worth it. Elderberry juice is a deep, dark purple that is as pretty to look at as it is tasty. While raw berries taste slightly bitter or tannic, cooked fruit is sweet and mild. It's great in jelly, syrup, and wine. Try combining it with sumac juice in a delicious foraged jelly, or use elderberry syrup poured over ice cream or in a wildcrafted cocktail.