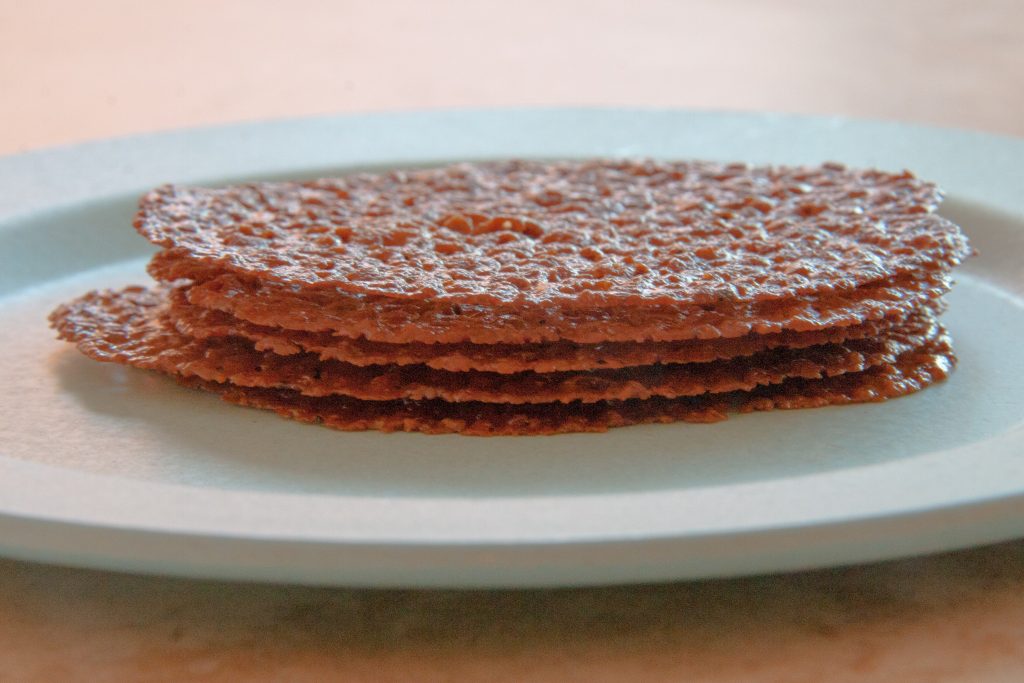 Acorn lace cookies may look fancy, but they come together quickly and easily (once you've made the acorn flour, that is!).This simple recipe calls for only a small amount of acorn flour, making it the perfect choice for your first acorn-baking adventure.
The rich flavor of the acorn flour works wonderfully here, and because this is a crispy, thin cookie, you don't need to add a flour with gluten in it, although you certainly can use half acorn, half all-purpose flour if you so desire. This recipe makes six – ten cookies and can be doubled or tripled as desired.
What you'll need to make Acorn Lace Cookies
What you'll do to make Acorn Lace Cookies
Preheat the oven to 375F. Cover a cookie sheet with parchment paper or a silicon baking pad and set aside.
Combine the brown sugar, butter, and corn syrup in a saucepan and melt, while stirring. When the mixture starts to bubble, remove it from the heat and stir in the acorn flour.
Spray a teaspoon with oil (the batter is sticky), and drop spoonfuls of batter three inches apart onto the prepared cookie sheet. These cookies spread a lot, so give them room.
Bake for five – six minutes, then remove from the oven. Let them cool for a few minutes on the cookie sheet, then use a metal spatula to move them to a plate to finish cooling. These cookies are buttery, crispy, and delicate.